A review of things you need to know before you go home on Monday; HSBC cuts home loan rates, ASB cuts TD rates, growth downgraded, services strong, Xmas shopping rising, swaps fall and flatten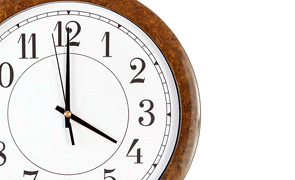 Here are the key things you need to know before you leave work today.
TODAY'S MORTGAGE RATE CHANGES
HSBC cut their 1 year Premier to 5.45% and despite ending their one year special, this is still a market leading rate. They also reduced their 2 year Premier rate which is down to 5.65%. Also, please note we wrongly advised that NZ Home Loans variable rate changed. It didn't. We are sorry for the wrong report.
TODAY'S DEPOSIT RATE CHANGES
ASB have cut all their term deposit rates for terms 2 to 5 years. For 2 yrs, their rate reduces from 4.75% to 4.70%, for 5 years the cut is -20 bps to 5.30%.
GROWTH PROSPECTS DOWNGRADED
Risks to the New Zealand economy have increased, according to the latest NZIER Consensus Forecasts. Economic growth will remain positive, but moderate they say. The domestic economy will soften, while exports will provide an offsetting boost. Economists do not expect the recent global fears to persist. The domestic economy will not grow as fast as previously thought this group of experts think.
STRONG SERVICES SECTOR
Expansion in the services sector eased during November, although still remains at solid levels, according to the BNZ - BusinessNZ Performance of Services Index (PSI). The PSI for November was 54.8. This was 2.2 points down from October, and similar to expansion levels seen for most of 2014. 
KEY INDICATION
Aussie car sales are proving to be very soft. There were 534,000 cars sold in the year to November, the lowest level since March 2002. These volumes are more than 100,000 lower than the record high in March 2008.
CHEAPER PETROL SKEWS THE NUMBERS
Christmas spending remains steady according to Paymark with an increase of 4.3% growth recorded during the first 14 days of December compared to the same period last year. Total spending to date in December is at $2.3 billion, compared to the $2.2 billion spent during the same period last year. The total number of transactions processed since December 1 totals 46.7 mln compared to 43.9 mln in 2013. There is one big weekend to go. "Despite lower petrol prices impacting on the overall spend, the annual growth rate (excluding fuel) is still a solid 5.7%," noted Paymark.
RBNZ SEEKS EXPRESSIONS OF INTEREST IN REPLACING ITS PAYMENTS AND SETTLEMENTS SYSTEMS
As it said it would, the Reserve Bank has called for registrations of interest to replace its payments and settlement systems. The Reserve Bank says it's "seeking registrations of interest from potential vendors for the procurement of a Real-Time Gross Settlement System and a Security Settlement System with a Depository."  These will replace the RBNZ's current payment and settlement systems, the Exchange Settlement Account System (ESAS), and the NZClear Securities Settlement System. The deadline to register interest is January 27.
COUNTING ON A DECLINE
The latest ASB Kiwi Dollar Barometer indicates businesses are fairly confident the NZD has peaked and will moderate further over the coming year. Interestingly, despite the widely-held expectation of further depreciation in the NZD, importers' interest to hedge their foreign exchange exposure declined noticeably.
LOWER PAYOUT CREDIT-NEGATIVE FOR BANKS
Ratings agency Moody's is wary of the potential impact on banks after Fonterra reduced its payout indication. However it doesn't expect a return to the 2010 level of non-performing loans.
UNCONSCIONABLE CONDUCT
NZ Commerce Commission take note: The ACCC is today getting court approval for a settlement with supermarket operator Coles, who will admit to engaging in unconscionable conduct with respect to a number of their suppliers in 2011, in contravention of the Australian Consumer Law, and imposing "pecuniary penalties". That is what a proper competition regulator can achieve, a big contrast to the non-result ours got investigating Countdown here.
BUDGET BLOWOUT
Also in Australia, and in the shadow of the Martin Place hostage drama, the Australian Federal Government has pushed out its projection of a budget surplus by two years, saying it won't be back in surplus until 2019-20. The budget deficit for this financial year will be AU$40.4 billion, more than AU$10 billion larger than forecast in May, in a blowout that is set to continue for at least four years. The New Zealand HYEFU is due to be published tomorrow.
WHOLESALE RATES
Swap rates fell sharply today in a flattening pattern. In fact the 2-10 curve is a very low 38 bps, the 1-5 curve is just 29 bps. These markers are below what the pros were expecting. Even the 90 day bank bill rate fell, down by -2 bp today to 3.66%. All this down direction is a result of the sharp falls on Wall Street on Friday (Saturday our time).
NZ DOLLAR UNCHANGED
Check our real-time charts here. The NZ dollar is holding today. It is still at 77.7 USc. It's also still at 94.4 AUc, and the TWI is now at 78.3.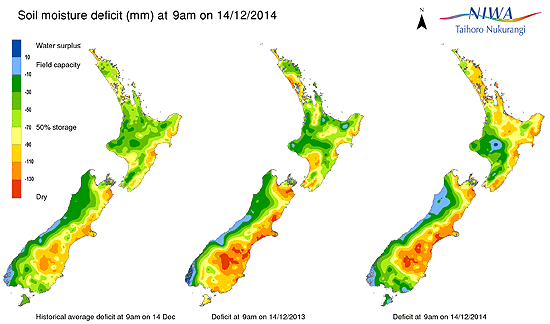 You can now see an animation of this chart. Click on it, or click here.