Statistics NZ reports Consumer Price Index fell 0.2% in Dec qtr from Sept qtr; inflation in year to Dec qtr 0.8%; touch below forecasts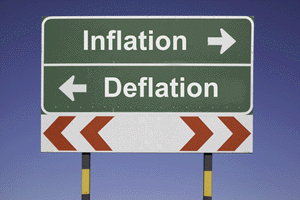 By Bernard Hickey
Prices fell in the December quarter for the first time in two years and there are few signs of inflationary pressure building that would force the Reserve Bank to hike interest rates again anytime soon.
Some economists are now wondering if stucturally lower inflation could allow the Reserve Bank to hold the Official Cash Rate until well into 2016 now that annual inflation is below the bank's target.
Statistics New Zealand has reported the Consumer Price Index (CPI) fell 0.2% in the December quarter and annual inflation fell to 0.8%, which is below the Reserve Bank's 1-3% target and slightly below most economists' forecasts.
The consensus of economist forecasts was for a 0.1% fall for the quarter and annual inflation of 0.9%. The Reserve Bank forecast in its December quarter Monetary Policy Statement that inflation in the quarter would be 0.1% and annual inflation would be 1.0%.
Economists have been delaying their forecasts for the next Reserve Bank rate rise until into either 2015 or 2016 in recent weeks because increased signs of deflationary pressures as the European and Chinese economies slow and oil prices slump. Fixed mortgage rates have fallen in recent months in line with inflation expectations and bond yields in financial markets.
Prices for petrol, vegetables and telecommunciations fell during the quarter, while the price of newly built houses and domestic airfares rose, Statistics NZ said.
The New Zealand dollar immediately dropped around 30 basis points to 76.4 USc and two year swap interest rates fell 2 basis points.
For the year, cigarette and tobacco prices rose 11.9% because of an excise increase in January, while the cost of newly built homes rose 5.4% and electricity prices rose 3.6% for the year.
Petrol prices fell 4% for the year, audio visual and computing equipment costs fell 14% and alcoholic beverages costs fell 2.4%.
Without the rise in power prices and tobacco taxes, annual inflation would have been 0.35%.
Statistics New Zealand said that if petrol prices were to stay at their mid January levels of below NZ$1.86/litre for the rest of the March quarter then petrol prices would subtract 0.8% from the March quarter Consumer Price Index.
Tradable inflation fell 0.8% for the quarter and non-tradable inflation rose 0.3%.
Reaction
ANZ Senior Economist Mark Smith there were few signs of increasing capacity pressures filtering through to consumer prices.
"Lower fuel prices are likely to keep annual inflation low over 2015, but a more enduring shift looks to be underway in the evolution of inflationary pressure," Smith said.
"In short, there is no need to move the OCR higher on the inflation outlook, and we expect the RBNZ to remain on hold for a considerable period," he said. ANZ has forecast a flat OCR until late 2016.
Westpac Chief Economist Dominick Stephens said annual inflation being below 1% would make the Reserve Bank nervous, particularly given the recent sharp fall in petrol prices would take inflation to just above zero.
"Nil inflation will torpedo any lingering notion of the RBNZ hiking the OCR in the near term, and could even cause financial markets to begin assessing the risk of OCR cuts," Stephens said, noting however that the Reserve Bank was likely to argue the inflation dip was transitory and that OCR cuts would therefore be inappropriate.
"However, the RBNZ's desire to signal an eventual increase in interest rates must surely have dwindled as inflation has fallen and the exchange rate has strengthened," he said.
"Our current forecast is for no OCR hike until March 2016, but the risks are shaping up in the direction of an even later date for hikes."
ASB changes view
ASB Senior Economist Jane Turner said she still expected non-tradable inflation to pick up over the year ahead as the economy continued growing faster than 3%, but it was clear there was no evidence yet of a broad-based rise in pricing pressures.
"Given how long inflation has been low, we judge it is increasingly unlikely that the RBNZ will lift the OCR in 2015," Turner said.
"Increasingly, the case for a higher OCR is about if, not when, rates go up. We think the balance has tipped to the OCR remaining on hold over the next couple of years and we have changed our OCR view to now expect no OCR increases for the foreseeable future," she said.
(Updated with more details, chart, reaction)