TSB Bank's new longer-term fixed loan offer aims to entice borrowers looking for debt servicing certainty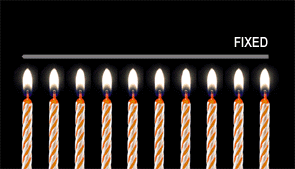 TSB Bank has launched New Zealand's first 10-year fixed-term home loan.
It is available to borrowers who have equity of at least 20%.
The launch interest rate for this 10 year loan is 5.89% pa. That is a level that is below many other bank's five-year fixed rates. Kiwibank has the lowest five-year fixed rate and this is also 5.89%.
That is more evidence of the new very flat yield curves at work.
"We're delighted to offer New Zealand's very first 10-year fixed home loan giving Kiwi families and property investors certainty to plan for the long-term with a competitive interest rate," said TSB Bank CEO Kevin Murphy.
Murphy told interest.co.nz TSB's research showed that many borrowers were looking for rate certainty over the long run, and he expected the low-rate/long-term combination would appeal to first home buyers who wanted to eliminate their interest rate risks when their budgets were tight.
This is a product that will be funded by the bank solely off of the New Zealand swap markets, given that the bank does not have retail investors with 10-year term deposits.
Break fees are a risk for borrowers with very long fixed mortgage contracts. TSB Bank's standard break fee policies will apply. We understand these to involve reimbursing the bank for the difference between the wholesale interest rate the bank committed to when it granted the loan and their wholesale costs when they repay early.
Another feature that will interest borrowers is the provision to transfer the loan to another home as the borrower makes life cycle changes. This will eliminate one important break-fee risk.
Murphy also confirmed that borrowers will be able to get some early period of the loan contract interest-only. (Interest-only terms will not be available for the whole or even most of the contract.)
Both the transferability and interest-only features will be attractive to residential property investors.
The loans are available today.
Not only does the 5.89% offer compare well with other five year rates, it compares very well with ten year fixed rates that are available in Australia. CBA offers these fixed loans at 7.59%, NAB's rate is 7.64% and Newcastle Permanent offers 6.69%.