A review of things you need to know before you go home on Tuesday; economy growing well, coloured coin coming, water stress, swap rates and currency consolidate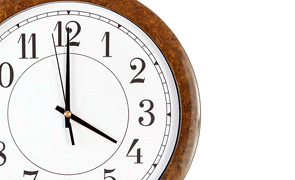 Here are the key things you need to know before you leave work today.
TODAY'S MORTGAGE RATE CHANGES
Update: The Co-operative Bank has reduced its 4 and 5 years fixed home loan rates to 5.89%, meeting the market for these terms.
TODAY'S DEPOSIT RATE CHANGES
There were no term deposit changes today.
STILL ON A ROLL
ANZ's prescient Truckometer data series shows the economy is still growing very nicely suggesting current growth rates at or above +3%. ANZ notes the current upward trend in light traffic flows will be supported by lower petrol prices, and the associated boost to household purchasing power means the broader economy usually follows. A glance across the usual binge indicators (debt, inflation, the current account deficit…) that can typically portend a turn in the economic cycle reveals few hangover worries – though housing bears watching. If left to its own devices, the economy could keep on keeping on for quite a while yet. The wildcard remains the global scene. 
SHELTER
Australian house prices are inching higher - except in Sydney where there is something of a frenzy going on, not unlike Auckland - and that said, not unlike most major centers in most countries. Second and third tier cities everywhere are not participating in the latest 'bubble'. The total value of residential dwellings in Australia was AU$5.4 tln at the end of December 2014. In New Zealand the equivalent number is NZ$¾ tln. Any correction will involve eye-watering sums.
50c FOR 50c
A coloured legal tender 50 cent coin will be on sale to the public from next month to commemorate the centenary, on 25 April 1915, of the Anzac landings on the Gallipoli Peninsula. They can be bought at PostShops for their face value. 1 million will be issued.
WATER STRESS
Environment Canterbury is investigating alleged tampering of river water flow meters in a rural dairy area south of Timaru. Low flows had stopped local irrigation and the tampering had allowed it to restart. It is a terrible look for dairy farmers who are struggling to keep their expensive (debt-laden) operations going.
WHOLESALE RATES HIGHER
After yesterday's sharp rises, today's interest rate swap market direction was flat with yields moving only by 1 bp if at all. The 90 day bank bill rate was one that rose by +1 bp to 3.65%.
NZ DOLLAR CONSOLIDATES
Check our real-time charts here. The NZ dollar has flat-lined today and is still at levels it started out this morning. We are in a data-light period. It is now at 74.2 USc, 95 AUc, and the TWI is now at 77.5.
You can now see an animation of this chart. Click on it, or click here.