The drums are beating for another RBNZ macro-prudential tool. Could it be some sort of debt-to-income ratio?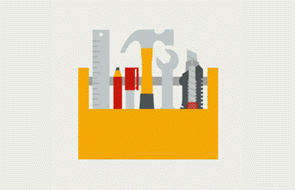 By Gareth Vaughan
Will they or won't they?
The drums are beating for the Reserve Bank to introduce another so-called macro-prudential tool to try and rein in the hot Auckland housing market.
Finance Minister Bill English, who alongside Treasury, must be kept in the loop on any such Reserve Bank plans, last week hinted moves were afoot. English described comments from Reserve Bank Governor Graeme Wheeler in his  February 4 speech to the Canterbury Employers' Chamber of Commerce as making the case for further macro-prudential measures to slow Auckland housing inflation.
Chatter among economists has also been building.
Economists from ANZ, ASB and Westpac say they believe Wheeler may dip into his macro-prudential toolbox again this year following the October 2013 introduction of "speed limits" on banks' high loan-to-value ratio (LVR) residential mortgages. This is against the backdrop of Auckland house price inflation being seen as a financial stability concern, and an Official Cash Rate that, as my colleague David Hargreaves eloquently put it, is "looking increasingly sat on the shelf in terms of its practical usefulness."
So with Auckland housing inventory at its lowest level in more than eight years, fixed-term mortgage rate cuts seemingly coming every other day and strong Auckland house price inflation, what could be the Reserve Bank's next tool of choice if Wheeler does reach into his toolbox again?
The tool being touted among some economists, and by some in banking circles, is one that's not even in the toolbox at the moment.  It is some sort of debt-to-income restriction, perhaps along the lines of the one introduced by the Bank of England last year, which the economists at the New Zealand Institute of Economic Research (NZIER), in particular, advocate. This approach, NZIER says, directly targets the risk of whether people can afford to pay back their mortgage.
Another to highlight the potential for this type of tool was Auckland mortgage broker John Bolton, telling me in an interview last November that debt servicing was increasingly becoming an issue for borrowers. Not surprising given the size of some mortgages in a city where the median house price is $660,000.
In the UK no more than 15% of any lender's total number of new residential mortgages can be greater than 4.5 times the borrower's income.
Laying the groundwork?
The Reserve Bank has been doing groundwork that could, potentially, lead to the introduction of such a tool.
"We've been doing some investigations about debt-to-income, about debt service ratios, collecting more data," Reserve Bank  Deputy Governor Grant Spencer said when speaking at a press conference after the release of the central bank's Financial Stability Report in November.
"We're exploring this and these are the sorts of issues we talk about with the banks, overall lending standards and the criteria they apply," said Spencer.
He did add, however, that this wasn't something the Reserve Bank was concerned about, or was about to impose some sort of restriction on.
In a September submission to the Ministry of Business, Innovation & Employment on the proposed Responsible Lending Code, the Reserve Bank said the Code ought to establish that lenders should ensure borrowers will still be able to service mortgages if interest rates rise significantly. However, it also said a strict debt-to-income limit isn't an efficient way for the Code to make sure lending is being done responsibly.
In December Wheeler said the Reserve Bank wasn't considering introducing any further macro-prudential tools at that point.
But in his February 4 speech Wheeler said the Reserve Bank would be talking more about the housing market over the next few months.
"Our concern about house price inflation is based on the risk it poses to financial stability and the broader economy. Although it has not been a major factor in recent years, high rates of house price inflation can spill over into stronger spending and pressure on consumer price inflation. And the more that house prices get out of line with historic relativities, the greater the risk of a sharp correction, leading to financial instability," Wheeler said.
"Analysis by the IMF in 2013 indicated that New Zealand, along with Norway, had the greatest deviation in house price to income ratios from its historic trends among several advanced economies," added Wheeler.
He also said the central bank's main focus is on the Auckland and Christchurch markets given they represent about half the national real estate market, and are where the housing shortages are greatest and where market pressures are most intense.
"Auckland and Christchurch house prices are 39% and 27% respectively above their 2007 levels. House price inflation slowed as the loan-to-value ratio restrictions and the rise in mortgage interest rates helped to constrain demand, but appears to be increasing again in Auckland due to rising household incomes, falling interest rates on fixed- rate mortgages, strong migration inflows and continued market tightness."
" Annual house price inflation measured on a three-month moving average basis is currently 10.9% and 7.4 % in Auckland and Christchurch respectively, and 1.1% in the rest of New Zealand. We will have a clearer assessment when the February/March REINZ (Real Estate Institute of New Zealand) data is available," Wheeler added.
Given the Christchurch housing market appears to be sorting itself out after the tragic events of the earthquakes, a Bank of England style debt-to-income ratio appears an obvious tool to introduce to try and keep a lid on the Auckland market. 
Banks lending more than 7x annual income
In November's Financial Stability Report the Reserve Bank said: "Mortgage calculators suggest that banks are currently willing to lend up to a multiple of more than seven times annual gross income, at least for borrowers that have relatively high incomes."
It's safe to assume the majority of such lending is taking place in Auckland.
So if it wants to bring in a debt-to-income ratio, how would the Reserve Bank go about doing so?
Firstly, there's nothing stopping it adding a new tool to its toolbox, assuming English and Treasury acquiesce. And the central bank has also made it clear it could operate more than one macro-prudential tool simultaneously.
The Reserve Bank's 2013 macro-prudential policy framework lists "the case for incorporating debt-servicing capacity in to the macro-prudential framework" among areas not in scope for initial implementation, but that may form part of the Reserve Bank's future work programme. Incidentally, also included here is reviewing the economic case for and against the application of LVR restrictions on a regional basis. In theory that means the Reserve Bank could look at an Auckland specific LVR restriction. But to date it has not sounded keen on actually doing that.
Other tools
Aside from the LVR restrictions, the Reserve Bank already has three other macro-prudential tools in its toolbox. They are; the countercyclical capital buffer, which effectively is banks holding more capital during credit booms. Adjustments to the minimum core funding ratio, which could be increasing the amount of retail funding and longer-term wholesale funding banks have to use to fund their lending. And sectoral capital requirements, or increasing the amount of capital banks must hold against certain types of loans (IE home loans) in response to sector-specific risks. See more on all four tools here.
As illustrated below, there are various timeframes in place for the introduction of any of the existing four tools.
And, if we take Wheeler's comment about wanting to see REINZ's February and March sales data, then we aren't going to see an announcement on any new macro-prudential tool(s) until at least April. Perhaps the release of the Reserve Bank's next Financial Stability Report, on May 13, could be an opportune time for Wheeler to announce anything new on the macro-prudential front, if he's going to? And then there'd be a lead in, of several weeks or potentially months, before any new tool was actually introduced.
The announcement the LVR restrictions were being introduced was made on August 20, 2013, with them taking effect from October 1, 2013.  Well flagged by the Reserve Bank, the only surprise the banks seemed to get was that the LVR "speed limit" was set as low as 10%.

This story was first published in our email for paying subscribers early on Monday morning . See here for more details and how to subscribe.