Lenders should ensure borrowers will be able to service mortgages if interest rates rise significantly, RBNZ says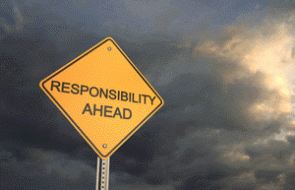 By Gareth Vaughan
 The Responsible Lending Code ought to establish that lenders should ensure borrowers will still be able to service mortgages if interest rates rise significantly, the Reserve Bank says.
The Reserve Bank makes this point in its submission on the Government's proposed Responsible Lending Code. It also argues a debt-to-income limit wouldn't be the best way for the Code to make sure lending was done responsibly.
The submission focuses on the residential mortgage market with the Reserve Bank pointing out banks are prepared to lend much more to a household for a mortgage, both in terms of the percentage of the collateral value and as a multiple of borrower's income, than they are for other consumer lending products. It notes this does come with some risk.
 "The Code might note, for example, that 'for products where interest rates are likely to vary in the economic cycle and over the life of the loan (such as mortgages), lenders should ensure that borrowers will still be able to service the mortgage if interest rates rise significantly.' APRA's draft Prudential Practice Guide (around points 30-32) elaborates one approach to how this can be achieved," the Reserve Bank says.
Points 30 to 32 from the Australian Prudential Regulation Authority's draft code, referred to by the Reserve Bank, are set out below.
30. A prudent Authorised Deposit Taker (ADI) would include various buffers and adjustments in its serviceability assessment model to reflect potential increases in mortgage loan interest rates, increases in a borrower's living expenses and decreases in the borrower's income available to service the debt. APRA's expectation is that the combination of buffers and other adjustments in these models would seek to ensure that an individual borrower, and the portfolio in aggregate, would be able to absorb substantial stress, such as in an economic downturn, without producing unexpectedly high loan default losses for the lender.

31. Good practice would apply a buffer over the loan's interest rate, usually the standard variable rate, to assess the serviceability of the borrower (interest rate buffer). This approach would seek to ensure that potential increases in interest rates do not adversely impact on a borrower's capacity to repay a mortgage loan. The buffer would reflect the potential for interest rates to change over the term of the loan. In addition, a prudent ADI would use the interest rate buffer in conjunction with an interest rate floor, to ensure that the buffer used is adequate if interest rates were to rise rapidly. The interest rate floor would be based on the average mortgage interest rate over an appropriately long time period, being at least one cycle in interest rates. The interest rate buffers and floor rates would apply to both new and existing debt commitments.

32. A prudent ADI would regularly review its interest rate buffers and floors. The method for reviewing buffers would allow an ADI to ascertain whether the current buffer is appropriate in relation to the interest rate cycle, and would take into account historical interest rate movements and interest rate forecasts, as well as key economic indicators over an appropriate time horizon. Reviews would typically be undertaken on a quarterly basis and when interest rates change.
Strict debt-to-income limit 'not efficient way to make sure lending is responsible'
The Reserve Bank also says a strict debt-to-income limit isn't an efficient way for the Code to make sure lending is being done responsibly.
"If the desire is to make the affordability test more explicit, then more explicit interest rate buffers would probably be a more efficient option for the Code," says the Reserve Bank.
 The Ministry of Business, Innovation and Employment's discussion document on the proposed Code does float the possibility of a specific debt-to-income ratio to ensure borrowers and guarantors can meet their loan obligations without suffering significant hardship.

"The World Bank notes that explicit (debt-to-income ratio) limits provide a bright line for lenders to assess the issue of substantial hardship, but have the potential to exclude access to loans for borrowers who can afford it. We note that it may be difficult to specify appropriate debt-to-income ratios that can apply across different types of products/lenders/borrowers and there is a risk that such ratios could potentially limit competition and innovation. One option is to specify an indicative debt-to-income ratio and policies in relation to when a loan is provided above the suggested ratio," MBIE says.
Earlier this year the Bank of England said no more than 15% of banks' new mortgages should be loans of more than four-and-a-half times a borrower's income. The Reserve Bank, which introduced restrictions on bank's high loan-to-value ratio residential mortgage lending last October, aid the case for incorporating debt-servicing capacity into its macro-prudential framework could be included in future work programmes.
The Responsible Lending Code is being developed by MBIE following Parliament's passing of the Credit Contracts and Financial Services Law Reform Act in May. It follows the adoption of similar codes in Australia and Britain.
Although the Code will be non-binding, evidence of compliance with the provisions of the Code will be treated as evidence of compliance with lender responsibility principles set out through the Credit Contracts and Consumer Finance Amendment Act. The Code is expected to be issued next March and come into force next June.
  The Reserve Bank's full submission is here. And APRA's draft guide is here.
A version of this story was first published in our email for paying subscribers. See here for more details and how to subscribe.