A review of things you need to know before you go home on Thursday; visitors spend up large, RBNZ shames JPMorgan (sort of), RBNZ's review hits NZD, linker yield rises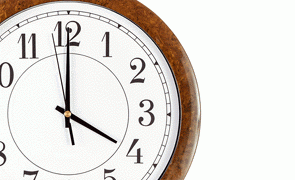 Here are the key things you need to know before you leave work today.
TODAY'S MORTGAGE RATE CHANGES
There were no changes announced today.
TODAY'S DEPOSIT RATE CHANGES
Asset Finance has cut term deposit offer rates by -5 to -10 bps today.
THEY ARE COMING FROM EVERYWHERE
Paymark has made the point today that the surge of foreign visitors is showing up in retail spending patterns. Foreign card spending was up by 14.1% year on year to February. The processor said it had processed credit card transactions of cards from 148 foreign countries during the month.
MONEY LAUNDERING RISK
The Reserve Bank has hit the local unit of JPMorgan Chase with a warning under AML regulations. It has issued the formal warning because it said it "has reasonable grounds to believe that for a period of approximately four months in 2013, JPMNZ's AML/CFT risk assessment did not fully meet all the requirements of section 58(3) of the Act". Apart from a pretty anonymous 'shame' note posted on the RBNZ website, there has been no sanction applied.
A BANK SLAP
The RBNZ today said it will be looking at the financial stability risks of bank lending to property investors. Somewhat surprisingly the news had an impact of the NZD causing a sharp fall from some very high levels.
FORMS TO FILL
The Immigration Department is reminding Kiwi parents overseas that they need to register their children born outside the country as NZ citizens before the try to return with them. This is an issue now that more expats are contemplating restarting their lives back here. There were 63,000 children born here last year, plus another 10,000 born to New Zealand parents overseas, and it is this second group who need paperwork before traveling home.
IN HOT DEMAND, BUT PRICE RISES ANYWAY
Todays tender of inflation protected Government bonds (otherwise known as 'linkers' or IIBs) has seen the yield rise to 2.0% from 1.8% (plus CPI). The yield rises came despite overwhelming demand - demand exceeded supply 2.6 times.
WHOLESALE RATES CONSOLIDATES
Local wholesale swap rates consolidated today, basically holding yesterday's rises. But they have slipped by just -1 bp in the settling process. The 90 day bank bill rate however rose +2 bp to 3.64%.
NZ DOLLAR RISES, THEN STUTTERS
Check our real-time charts here. The kiwi dollar has risen today. It is now at 75.6 USc, was up to 97.2 AUc at about 2:30pm but has since slipped a lot to 96.5 AUc, and the TWI is at 79.5.
You can now see an animation of this chart. Click on it, or click here.