A review of things you need to know before you go home on Tuesday; NZSF hits a home run, inside traders get jail, RBA signals more cuts, NZD awaits GDT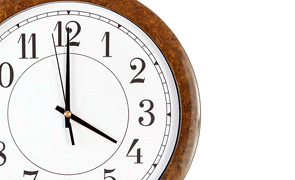 Here are the key things you need to know before you leave work today.
TODAY'S MORTGAGE RATE CHANGES
There were no rate changes today.
TODAY'S DEPOSIT RATE CHANGES
There were no rate changes for term deposits either.
GREAT RETURNS
The New Zealand Superannuation Fund monthly performance and portfolio report for February 2015 saw the fund grow by a massive NZ1.2 bln in just one month to NZ$29 bln. That is a +3.91% gain in February alone and brings the after tax return for the past 12 months to +18.2%. The Fund is at a record high, even after its Portuguese misstep. Very impressive.
CROSSING OVER
AMP has appointed Elaine Campbell as its new general legal counsel. She joins from the FMA where she has been director of compliance.
INSIDER TRADERS
Two 25 and 26 year old men involved in insider trading have been jailed in Australia. One was in their statistics agency, one a banker at NAB. ABS data leaked early allowed the banker to trade before markets knew the results. They were motivated by "greed, pure and simple", said the judge. The leaker got 3+ years, the banker 7+ years.
MORE CUTS COMING
The Reserve Bank of Australia has signaled a high probability of further record-breaking interest rate cuts in coming months to bolster Australia's lacklustre economy. Apparently they don't think the cuts they have made so far have worked. So they are going to cut again. Einstein would have disapproved.
WHOLESALE RATES SOFT
Today, local wholesale interest rates fell -2 bps across the curve today after taking its lead from New York earlier in the day. The 90 day bank bill rate was up +1 bp today to 3.63%.
NZ DOLLAR UNCHANGED
Check our real-time charts here.  The NZD traveled sideways today with a whiff of strength. It is now at 73.7 USc, at 96.7 AUc, and the TWI is at 79.3. We are also haven't yet consistently broken through the 70 euro cent level and are still just below. Direction for the kiwi dollar now depends on what the GDT dairy auction results show overnight.
You can now see an animation of this chart. Click on it, or click here.