A review of things you need to know before you go home on Friday; RBNZ sees more than $1t of household wealth, major Wynyard Quarter development, Otahuhu house price leaps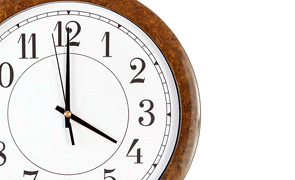 Here are the key things you need to know before you leave work today.
TODAY'S MORTGAGE RATE CHANGES
There are no rate changes to report today.
TODAY'S DEPOSIT RATE CHANGES
There are no TD rate changes to report either.
MORE THAN $1 TRILLION OF HOUSEHOLD WEALTH
The Reserve Bank is publishing a new set of household balance sheet statistics compiled using international standards. The new statistics cover a wider range of household assets including households' currency holdings, the equity owned in unlisted businesses and some unfunded superannuation benefits.  
Rochelle Barrow, manager of the RBNZ's statistics unit, says as a result of these changes, the RBNZ now estimates the value of New Zealand household wealth, including housing and land, at more than $1 trillion at the end of the September 2014 quarter. She says the inclusion of the equity that households own in small-and medium-sized businesses in New Zealand addresses a significant coverage gap in the RBNZ's previously published statistics.
"Consistent with international standards, which treat rental property activity as a business, rental property assets and liabilities no longer directly appear on the balance sheet. Instead, an estimate of the net equity households own in these businesses is included as an asset," says Barrow.
WYNYARD QUARTER DEVELOPMENT
Fletcher Construction has entered a conditional agreement to build a new office building in Auckland's Wynyard Quarter. The building will include a level of retail space, six levels of office space and 152 car parks. It's been substantially leased to IT service provider Datacom. Wynyard Precinct Holdings will buy the property when construction's complete in March 2017, for $86.2 mln.
OTAHUHU HOUSE PRICE SKY-ROCKETS
An Otahuhu house bought for $352,000 in September last year, was sold at auction for $612,000 last week. The price increased by 74% in nine months. 
ANZ FASTPAY
ANZ is to become the first New Zealand bank to enable merchants to process EFTPOS payments using smartphones. The ANZ FastPay app currently enables small businesses to take Visa and MasterCard credit and debit card payments using their iPhone and Androids smartphones. From mid-year, this capability will be extended to EFTPOS transactions.
R&D EXPENDITURE UP
Statistics New Zealand reports business expenditure on research and development increased by $53 mln to $1,246 mln in 2014. The greatest increase came from the services industry, partly offset by decreases in R&D expenditure by the primary and manufacturing sectors, down $33 million and $14 million, respectively.
FMA ON AUST BANK SCANDALS
The Financial Markets Authority has responded to financial advice scandals among the major Australian banks, saying New Zealand's regulatory framework is sound enough to enable the regulator to discover systemic financial advisory problems such as the those that have emerged via whistle blowers across the ditch. It hasn't uncovered any issues of a similar depth and seriousness to those reported on in Australia.
WHOLESALE RATES 
Wholesale swap rates reversed yesterday's move lower and rose between 2 and 5 basis points across the yield curve. This move mirrored similar moves offshore which were sparked from heightened tensions in the Middle East. The 90 day bank bill rate remains at 3.64%.
NZ DOLLAR CLIMBS
Check our real-time charts here. The NZ$/US$ cross rate has had a roller coaster 24 hours. Yesterday the NZ$/US$ hit highs of 76.6c before falling to 75.7c, where it opened trading this morning. The NZ$ is currently trading at US 76c and AU 97c. The TWI sits at 80.4, up slightly from yesterday.
You can now see an animation of this chart. Click on it, or click here.