Market leading two home loan rate re-launched by BNZ as a 'one-week only' 'special' promotion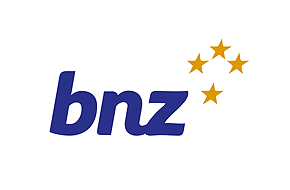 Today, BNZ has announced a 5.15% two year fixed rate 'Special' home loan rate.
This is now the market low for a fixed two year rate.
It represents a -24 bps cut from its previous two year rate.
And it trumps the SBS Bank 2 year rate of 5.19%, the previous market leader for this term.
5.15% however is not an unusual rate for BNZ - they offered this rate in April between April 10 and 18, 2015.
Reprising it now is possible because swap rates have moved very little over the past 30 days for two year money. They were at 3.50% back then and are now at 3.44% today.
It is being promoted as an offer available for 'one week only'.
And it is offering 5,000 FlyBuy points for all lending of $250,000 or more.
BNZ does not offer a cash incentive.
BNZ 'special' rates require 20% equity in the property provided as security. They also require a transaction account with BNZ and your salary or wages credit to that account.
The home loan market, at least for fixed-term loans, continues to be very competitive.
Also be aware, just because another bank is not formally offering a cash incentive does not mean it will shy away from matching a rival's offer. You can only know that in the 'heat' of an actual negotiation.
See all banks' carded, or advertised, home loan rates here.
The current non-rate incentive offers are here.
This is how mortgage rates from the banks will compare at 8am Monday, May 11, 2015:
--------------------------------------------------------------
Mortgage choices involve making a significant financial decision so it often pays to get professional advice. An AMP360 mortgage broker can be contacted by following this link »
--------------------------------------------------------------