Sovereign launches a market leading one year fixed home loan offer of just 5.10%, in a limited two week campaign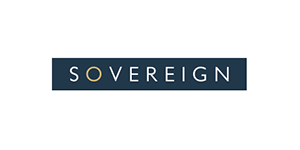 Today, Sovereign has hit the market with a new low one year fixed mortgage rate.
The rate is 5.10%, a remarkable -49 bps from their previous 5.59% 'special' rate.
This 'special' is for two weeks only and the offer will expire at 5pm on May 29, 2015 and any loan needs to be documented no later than 12 June.
It is unusual that this rate only applies to Sovereign, as usually Sovereign follows follows the ASB pricing.
ASB has confirmed that they are not offering this new rate, and when we asked why they said: "The market that Sovereign home loans operates in is very competitive and this latest one year fixed rate special reflects our desire to ensure Sovereign home loans continue to be a key consideration for Advisers and their customers. The rate is for a limited time to gauge Adviser, customer and market reaction to the offer."
This Sovereign-only 'special' requires a minimum of 20% equity in the security property - that is, a loan-to-value ratio (LVR) of 80% or less. You do not need to be an existing Soverign client to get the rate.
They say "no cash contributions are available with this offer" which seems an odd notification given that they withdrew cash incentives some time ago. But it does go to show that competitive pressures mean they may still be available to meet alternative offers from rivals.
Unlike many other bank 'specials' you do not need to have an ASB or Sovereign-designated bank account for salary crediting, and you do not need to have any other bank or Sovereign products like credit cards or insurance.
The home loan market, at least for fixed-term loans, continues to be very competitive.
Recent wholesale swap rate changes have seen small falls at the short end, and longer term five year rates are rising.
[This story was updated with more details on the offer requirments.]
See all banks' carded, or advertised, home loan rates here.
The current non-rate incentive offers are here.
This is how mortgage rates from the banks compare at 8am Friday, May 15, 2015:
--------------------------------------------------------------
Mortgage choices involve making a significant financial decision so it often pays to get professional advice. An AMP360 mortgage broker can be contacted by following this link »
--------------------------------------------------------------