A review of things you need to know before you go home on Wednesday; more rate cuts, higher home loan values approved, regions stage a comeback, swap rates rise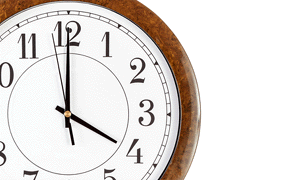 Here are the key things you need to know before you leave work today.
TODAY'S MORTGAGE RATE CHANGES
The Cooperative Bank changed one rate today, dropping its one year fixed rate to 5.29% from 5.59%. Their new rate is a very good low standard rate for a fixed one year term and the best among banks, but not as low as Sovereign's one year 'special' of 5.10%.
TODAY'S DEPOSIT RATE CHANGES
UDC today cut between -5 and -10 bps from all its term deposit offers for the terms of 6 months to 5 years. As UDC is 100% owned by ANZ perhaps this is a signal that ANZ will be shaving similar amounts off their term deposit offers soon too. But we have no inside knowledge on that.
HIGHER AVERAGE APPROVAL VALUE
The number of new home loans approved last week was showing their first signs of a winter slowdown. The the values approved are not.
'VERY CHALLENGING'
Despite some signs of stabilising dairy prices, economists see any chance of a sharp rebound in returns as a 'distant prospect'.
REGIONAL COMEBACK I
ANZ's nationwide measure of composite economic activity increased 1.1% q/q (3.5% y/y), with the North Island economy expanding 1.2% in the quarter and the South Island growing 1.0% q/q. All but one region reported an increase in economic activity in the March quarter. That's a broad-based economic expansion in operation. Regional New Zealand grew at a faster pace than the three main urban centres in the March quarter, catching closer to the better growth reported in big centres in earlier quarters.
REGIONAL COMEBACK II
Supporting today's ANZ report, rents on Trade Me Property are rising faster in the regions, less in the main centres.
EFTPOS ADDED TO BNZ'S PAYCLIP
BNZ says it has upgraded its PayClip product, that attaches to smartphones enabling SME owners to use their mobile phones as credit and debit card payment machines. The bank says a wider range of cards are now able to be used including EFTPOS. It already accepts Visa and MasterCard. Available since September 2013, BNZ says 1,200 of its customers are using PayClip. In 2013 Mint Wireless, the Australian provider of the PayClip product, said BNZ had ordered 4,000 of the card readers.
WHOLESALE RATES RISE
Wholesale swap rates rose today following Wall Street's moves higher. There was a further steepening bias. Rates for up to three years were +1 bps higher, for 4 year +2 bps higher, for 5 and 7 years they are +3 bps up, and for 10 years are up +4 bps from yesterday. However the 90 day bank bill rate slipped back today by -1 bps to 3.49%. Yields on NZGBs in secondary markets rose about +4 bps erasing all of yesterday's reductions.
NZ DOLLAR RANGEBOUND
The New Zealand dollar suffered slightly from a stronger USD today and gained from a weaker euro. As of late this afternoon it is at 73.7 USc, 92.9 AUc, 66.1 euro cents, and the TWI-5 is at 77.2. Check our real-time charts here.
You can now see an animation of this chart. Click on it, or click here.