ASB challenges its main rivals with a new rate lower by -24 bps, tweaks some of its standard rates down too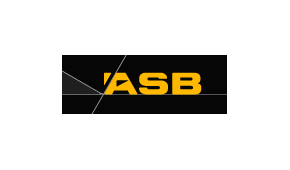 ASB has become the latest bank to tweak its rates and all today's changes are down.
It has matched rivals BNZ and ANZ with its six month fixed rate, adopting the 5.59% pricing point. That is a reduction of -21 bps.
It has dropped its one year fixed 'special' by -24 bps to 5.35% and this now becomes the lowest rate for that term of any of the main banks. However it is not as low as the recently announced 5.20% rate from HSBC. And the Cooperative Bank also has a lower one year rate.
ASB has made no change to its 5.99% eighteen month standard rate or its 5.39% two year 'special' but it has cut -30 bps from its three year standard rate. Its three year 'special' remains at 5.39%.
It has cut -40 bps from its standard four year rate to become 5.99% (it does not have a four year 'special').
And it has cut -50 bps from its standard five year rate but left its five year 'special' unchanged at 5.65%.
The net result of todays changes are minor and technical, except for the competitive positioning for its new one year 'special'.
ASB's fixed rate 'specials' apply to customers who have at least 20% equity (that is, a Loan to Valuation Ratio of less than or equal to 80%), have their salary or wages credited to a main transaction account with ASB and one other ASB product.
Wholesale rates have been declining recently at the shorter 1 - 3 year end. However they have shown some sustained rises in the 5 to 10 year terms recently.
See all banks' carded, or advertised, home loan rates here.
The current non-rate incentive offers are here.
This is how mortgage rates from the banks compare at 8am Friday, May 22, 2015:
--------------------------------------------------------------
Mortgage choices involve making a significant financial decision so it often pays to get professional advice. An AMP360 mortgage broker can be contacted by following this link »
--------------------------------------------------------------