A review of things you need to know before you go home on Thursday; Fonterra's dairy price forecast lower than expected, Harmoney passes $50m, ANZ breaches Fair Trading Act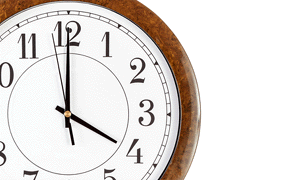 Here are the key things you need to know before you leave work today.
TODAY'S MORTGAGE RATE CHANGES
No changes today. 
TODAY'S DEPOSIT RATE CHANGES
No changes today. 
FONTERRA'S DAIRY PRICE FORECAST DISAPPOINTS
Fonterra's announced an opening milk price forecast for the new season at the low end of market estimates - $5.25, and unleashed an unpleasant surprise by dropping the current season price yet again to $4.40 from $4.50. Market estimates for the new season price had ranged from as little as $5 to a more commonly expected $5.60-$5.70. The further drop in the current season price had not been widely expected.
HARMONEY PASSES $50 MILLION
Peer-to-peer lender Harmoney says it passed a significant milestone this month with more than $50 million having now been lent via its online platform with more than 1.4 million transactions facilitated to date. Harmoney says this makes it the fastest growing peer-to-peer lending marketplace in Australasia.
LENDME UNDER DEVELOPMENT
LendMe, which recently became the second peer-to-peer lender to receive a licence from the Financial Markets Authority, says it's now developing its web based lending platform. It expects to have a beta, testable, version in six to eight weeks. LendMe says only once it's satisfied with the platform's performance will it push on with an official launch.
ANZ 'BREACHED FAIR TRADING ACT'
A High Court judge has reportedly declared ANZ breached the Fair Trading Act by misleadingly representing interest rate swaps to some customers. Justice Geoffrey Venning said specifically ANZ understated some of the risks and overstated some of the benefits of the swaps arrangements, the NZ Herald reports. Last December the Commerce Commission reached a $19 million settlement with ANZ over the marketing, promotion and sale of interest rate swaps to rural customers between 2005 and 2009. 
CHANGES TO ACCOUNTING AND AUDIT LAWS COME INTO EFFECT ON JULY 1
The Commerce and Consumer Affairs Minister, Paul Goldsmith, has announced that from July 1 audit firms will be able to incorporate as companies, provided they meet certain requirements that are aimed at protecting auditor independence. He says this will provide auditing firms with the opportunity to obtain the benefits of limited liability. Certified Practising Accountants will also be permitted to perform most statutory audits; Goldsmith saying the idea being to "promote competition and support an improved international outlook for the accounting industry in New Zealand".
WHOLESALE RATES DOWN
The 90 day bank bill rate is up +2 bps to 3.48%, while longer dated swap rates have fallen between 2 and 4 bps. 
FONTERRA ANNOUNCEMENT NO MAJOR BEARING ON NZ DOLLAR 
Fonterra's dairy price payout forecast announced this morning initially drove the New Zealand dollar higher, but this was soon unwound as sellers forced the kiwi back to where it began the day. As of late this afternoon, it remained fairly stable at 72.4 USc and 66.3 euro cents. Most notably, it increased about a half a cent to 94.3 AUc. The TWI-5 is at 77.1. Check our real-time charts here.
You can now see an animation of this chart. Click on it, or click here.