ANZ to cough up $19 mln to settle rural interest rate swap case with Commerce Commission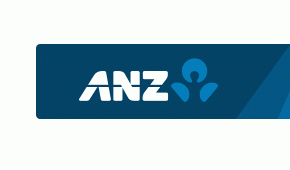 The Commerce Commission says it has reached a $19 million settlement with ANZ over the marketing, promotion and sale of interest rate swaps to rural customers between 2005 and 2009.
Talks with Westpac and ASB, the other two banks investigated by the Commission in relation to interest rate swaps, are continuing.
The ANZ settlement will see ANZ establish a payment fund of $18.5 million, to be used to make payments to up to 178 eligible customers who are those who registered their complaints with the Commission.
The Commission will also get $500,000 towards its investigation costs. On top of this some money from the payment fund will be distributed to charitable organisations to assist the rural community.
The Commission says ANZ has also agreed to admit in High Court proceedings that it engaged in certain conduct that was misleading to some eligible customers. The Commission will be seeking High Court declarations that the bank's conduct breached the Fair Trading Act 1986, with a hearing expected early next year.
Commerce Commission chairman Mark Berry said the investigation into ANZ looked primarily at whether the bank marketed interest rate swaps in a way that may have misled customers as to their benefits, risks and suitability.
"The Commission considers that ANZ's behaviour led some customers to believe that margins on the loan connected with the swap would not change, early termination amounts would be similar to break costs for equivalent fixed rate term loans, and that swaps would be for them a good substitute for a fixed rate term loan. In reality, ANZ could, and in some instances did, increase margins, and early termination amounts could be significantly higher," Berry said.
"The Commission's conclusions have not been tested in court and ANZ says that it does not accept them."
Berry described the settlement as a very good outcome because contested court proceedings would have meant uncertainty and lengthy delays in achieving any possible payments.
"We are pleased to be able to deliver payments to eligible customers much more quickly than might be achievable through the courts. The payments to be made under the settlement are, in our view, a reasonable approximation of the potential losses that the Commission could have recovered on their behalf, if we had been successful at trial. These payments will include amounts that eligible customers incurred by way of extra margins and additional early termination amounts for those who broke their swaps, or extra costs for those who did not."
"We are also pleased that ANZ has put its hand up and admitted that some of its conduct was misleading," Berry added.
Over the coming week the Commission will contact the 178 customers who may be eligible for a payment under the settlement. Payment offers will be made to them in 2015 with the Commission expecting funds to be distributed by the end of September next year.
ANZ pleased to be first to reach 'an arrangement'
In ANZ's statement, Graham Turley, the bank's managing director for agri business said ANZ was pleased to be the first bank to reach "an arrangement" with the Commerce Commission and Financial Markets Authority (FMA).
"Over the past couple of years we've been working with the Commission and FMA to resolve outstanding historical issues with a small number of mainly former National Bank rural customers who have raised issues. We've agreed to put a sum of money into a fund which the Commission will determine how to distribute. It will be administered by a third party and a significant amount of money will also go to help the good work of Rural Support Trusts," Turley said.
"We had already begun a process several years ago to help many rural interest rate swaps customers disadvantaged by the changed interest rate environment after the global financial crisis. Notwithstanding customers had access to, and often took legal and other professional advice before entering into their rural interest rate swaps, this arrangement with the Commission brings certainty and avoids years in the courts for everyone," Turley added.
FMA says ANZ's conduct was misleading
The FMA said it too has reached a settlement with ANZ having looked at the bank's sale, promotion and marketing of the rural interest rate swaps under the Securities Act 1978. The FMA said it found ANZ's conduct  misleading, especially in regards to;
· Statements that interest rate swaps were like fixed-rate loans, but more flexible;
· A failure to disclose a right to charge margins without any intervening event. And;
· A failure to disclose materially different early termination amounts for the swap agreement compared to a break fee on a fixed-rate loan.
However, the FMA said ANZ doesn't accept the FMA's views and argues there are "various defences available to it."  Nonetheless as part of the settlement ANZ has provided the FMA with enforceable undertakings in relation to the bank's future conduct.
"Specifically, the undertakings require ANZ to engage a third-party to review its processes and procedures for future sales and marketing of interest rate swaps and forex forward contracts. The report from the third-party will be provided to ANZ and then to the FMA," the FMA's head of litigation Paul O'Neil said.
"Following consultation with the FMA, ANZ will implement the recommendations in the review."
Here's the FMA-ANZ agreement in full.
ASB 'co-operating', Westpac 'engaging'
Meanwhile, an ASB spokeswoman says ASB continues to cooperate with the Commerce Commission's ongoing investigation.
"As the Commerce Commission has previously stated, different facts and circumstances apply to each bank. As discussions are continuing, we have no further comment at this time," the ASB spokeswoman said.
And a Westpac spokeswoman said; "We continue to engage in constructive discussions with the Commission."
Here's some background from the Commerce Commission
Interest rate swaps are a financial derivative product that allows a borrower to manage the interest rate exposure on their borrowing. They were typically provided to large corporate and institutional customers, but from 2005 they were offered by various banks to some rural customers throughout New Zealand.

In August 2012 the Commission began enquiring into whether interest rate swaps were misleadingly marketed from 2005 to 2009. On 17 December 2013, the Commission announced that it has advised three major New Zealand banks (ANZ, ASB and Westpac), that it intended to issue legal proceedings in March 2014 over their sales of interest rate swap contracts to rural customers. In April 2014, the Commission announced it was assessing new information and furthering discussions with each bank.