A review of things you need to know before you go home on Tuesday; Kiwibank raises credit card rates, QSBO at 3yr low, car sales at 26yr high, new climate change target, swap rates flatten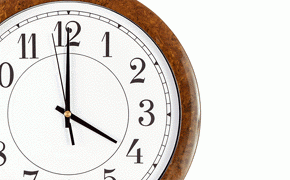 Here are the key things you need to know before you leave work today.
TODAY'S MORTGAGE RATE CHANGES
There are no changes to report for home loans today.
TODAY'S DEPOSIT RATE CHANGES
There were more changes today. The Bank of India in NZ cut all their term deposit rates for terms of 6 months to 3 years. BNZ cut its 1 month TD rate, and some savings account rates.
CARD RATES RISE
Kiwibank has raised interest rates on all its credit cards and some of the increases are quite steep. These increases come despite overall wholesale and retail market rate falls, but after the SOE bank cut some fees.
A THREE YEAR LOW
NZIER's quarterly survey of business opinion shows confidence fell to a 3 yr low in the June quarter. The regions where dairy is strong were hardest hit. Retailer confidence has dived. Inflation indicators are at 6 yr low. NZIER sees RBNZ rate cuts in both July and September this year.
A 26 YEAR HIGH
Data out for new car and truck sales in June was very impressive, beating many recent records. New car sales in June surged back to their highest level in 26 years. One new vehicle (including used imports) is currently being sold every 2 minutes! (Skip the climate change story below.)
SNAPPER JOINS SEMBLE APP
The Semble mobile wallet is expanding from payments to public transport with the addition of Snapper for Wellington public transport users. Snapper says its customers can now pay for their trip, top up and buy passes directly from their android smartphone. Semble, which launched at the end of March, says it has "thousands" of customers.
FARMERS ACCESS SUPPORT
Lower North Island farmers struggling as a result of recent flooding are now able to access Rural Assistance Payments (RAPs). This is help to cover essential living costs when farmers' income is affected by adverse natural events, with a payment equivalent to Jobseeker Support.
LEADING BY EXAMPLE?
New Zealand will commit to a new, more ambitious climate change target, it was announced today. This target is to reduce our greenhouse gas emissions to 30% below 2005 levels by 2030. The previous commitment and current target is to be 5% below 1990 emission levels by 2020. The new target is equivalent to 11% below 1990 levels. (Most countries now use the 2005 benchmark.) (Hope you didn't read the car sales story above.) New Zealand also has a longer term target of reducing emissions to 50% below 1990 levels by 2050.
WHOLESALE RATES FLATTEN
NZ swap rates have flattened today with wholesale rates for terms of 3 years and shorter rising a basis point or two, while rates for terms 4 to 10 years falling by -1 to -3 bps. The 90 day bank bill rate is unchanged at 3.18%.
NZ DOLLAR HOLDS
The NZ dollar has held its levels again today. It's at 66.7 USc, at 89.2 AUc, and 60.5 euro cents. The TWI is still at 71.1. Check our real-time charts here.
You can now see an animation of this chart. Click on it, or click here.