A review of things you need to know before you go home on Friday; more mortgage and term deposit rate cuts, wholesale rates weaken, NZ ends trade surplus run, home affordability improves, NZD drops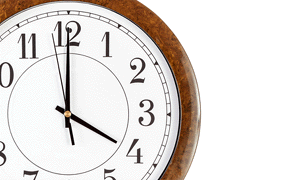 Here are the key things you need to know before you leave work today.
TODAY'S MORTGAGE RATE CHANGES
ASB has joined most of the other major banks in announcing a cut to its floating mortgage rate, following yesterday's 25 basis points OCR cut to 3%. ASB has cut its floating and Orbit home loan interest rates by 25 basis points to 6.25%. The cuts take effect on August 7 for existing customers and July 29 for new customers. 
TODAY'S DEPOSIT RATE CHANGES
ASB has also cut term deposit rates by 25 basis points on nearly every term. BNZ has also cut its Rapid Save rate to 3.65%, from 3.90% - provided clients meet its 'bonus' criteria. Across the board, term deposit rates are now as low as they were back in 2009.
NZ ENDS ITS TRADE SURPLUS RUN 
New Zealand has posted a small trade deficit of $60 million for the June month, after five consecutive surpluses and against economists' expectations for a $100 million surplus. Contributing factors to the deficit were increased imports of capital equipment and reduced dairy export earnings. The year to June deficit was $2.8 billion versus expectations for a deficit of $2.7 billion.
HOME AFFORDABILITY IMPROVES
Housing became a little more affordable for first home buyers last month thanks to a combination of falling mortgage interest rates and a slight drop in lower quartile house prices. According to interest.co.nz's Home Loan Affordability Reports, the mortgage payments on a home at the national lower quartile selling price would have consumed 23.1% of a typical first home buying couple's take home pay in June, down from 25.24% in May.
NZGB TENDERs $200M 2020's
Demand was strong for the latest April 2020 Government Bond tender, with over $1 billion worth of bids received for $200 million of securities. While 45 bids were received, only four were successful. The average weighted accepted yield was 2.73%, approximately 5 basis points below where the existing bonds are currently trading.
GRAEME WHEELER TO GIVE SPEECH ON ECONOMY
The Reserve Bank has announced Governor Graeme Wheeler will deliver a speech about the economy next week. The speech will be presented at a private event and a transcript will be published on the Reserve Bank's website at 9am on Wednesday July 29.
WHOLESALE RATES 
Wholesale rates are fractionally weaker across the swap curve, reversing some of yesterday's rises in the short end of the curve, following the OCR cut to 3%. Longer dated swap rates have fallen for the second day running. Another drop in the oil price over night has seen US bond yields fall so it was no real surprise the local market followed suit today. The 90 day bank bill rate is basically unchanged at 3.05%.
NZ DOLLAR WEAKENS
The NZ dollar has weakened against the US and euro compared to this time yesterday. It's dropped a half a cent to 65.8 USc and more than half a cent to 60.0 euro cents. The dollar strengthened slightly against the Australian to 90.1 AUc. The TWI has dropped to 70.9. Check our real-time charts here.
You can now see an animation of this chart. Click on it, or click here.