ASB, Westpac cut floating home loan rates by 25 basis points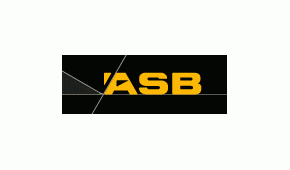 ASB says it's cutting its carded, or advertised, floating and Orbit home loan interest rates by 25 basis points to 6.25%.
The cuts don't take effect until Friday August 7 for existing customers, and next Wednesday - July 29 - for new customers.
Meanwhile, Westpac says it's reducing its "Choices Variable" rate by 25 basis points to 6.15%, its "Choices Offset" by 25 basis points also to 6.15%, and its "Choices Everyday" rate by 25 basis points to 6.25%. 
Westpac says these lower interest rates are effective for new customers on Monday - July 27, but not until Monday August 10 for existing customers.
The cuts come after the Reserve Bank cut the Official Cash Rate by 25 basis points to 3% on Thursday. Several other banks had already announced cuts to their floating home loan rates including BNZ which lopped 35 basis points off giving it the lowest advertised bank floating home loan rate of 5.99%.
And some banks have cut savings rates, including ASB which has pushed through a 25 basis points cut to nearly every term deposit rate.
The new floating and fixed mortgage rates compare as follows:
| | | | | | | |
| --- | --- | --- | --- | --- | --- | --- |
| below 80% LVR | Floating |  1 yr  | 18mth |  2 yrs  |  3 yrs  |  5 yrs  |
|   |   | % | % | % | % | % |
| | 6.24 | 4.89 | 5.55 | 4.99 | 5.59 | 5.79 |
| | 6.25 | 4.89 | 5.25 | 5.10 | 5.39 | 5.65 |
| | 5.99 | 5.19 |   | 4.99 | 5.29 | 5.75 |
| | 6.15 | 4.89 |   | 4.99 | 5.39 | 5.60 |
| | 6.40 | 5.39 | 5.39 | 4.89 | 5.49 | 5.79 |
|   |   |   |   |   |   |   |
| | 6.20 | 4.89 | 4.99 | 4.99 | 5.20 | 5.59 |
| | 6.60 | 4.89 |   | 4.89 | 5.29 | 5.60 |
| | 6.14 | 4.99 | 4.85 | 4.99 | 4.99 | 5.59 |
| | 6.49 | 5.45 | 5.59 | 4.99 | 5.40 | 5.85 |