A review of things you need to know before you go home on Tuesday; HSBC cuts mortgages, TDs and savings rates, plan to live long, Shanghai stocks fall again, odd TradeMe listing, NZD rises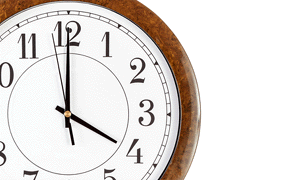 Here are the key things you need to know before you leave work today.
TODAY'S MORTGAGE RATE CHANGES
HSBC cut its floating rate today by -25 bps, as did NZCU South.
TODAY'S DEPOSIT RATE CHANGES
HSBC also cut both its term deposit and its call rates by -10 to -25 bps. But it cut its e-Saver account by -35 bps to 3%.
YOUR BIGGEST PROJECT
In data out today, if you are female you are best living in Nelson. If you are male, Auckland is the place for you, at least in terms of life expectancy. Life expectancy at birth has increased in all regions in the past decade, with Hawke's Bay increasing the most. But this data is based on death rates, so people living now can expect to live longer than the details published today. A long life is a serious financial issue. It used to be that the biggest financial project you would be involved in was buying a house. That is no longer true. Your biggest financial project is now saving for retirement, providing for 25 years plus of life from aged 65. After 65 you have virtually no chance to make back any lost capital so financial planning becomes a very serious business.
ROUT CONTINUES
The big news today is the same as yesterday; the Shanghai stock market has opened sharply lower again. Yesterday it was down -8.5%, and today so far it is down another -4%. The Chinese central bank issued a statement reassuring investors their economy fundamentals and system liquidity is strong. No-one seems to be listening, which is not very 'centrally planned'. Authorities are blaming rouge short sellers, but it can't find any. Confidence is leaking away. However, Hong Kong is holding, even a little higher. Perhaps it can be contained.
NEW SBS BANK DIRECTOR
SBS says Dunedin lawyer Anne McLeod has been appointed to its board. McLeod, a member of the Banking and Financial Services Law Association, replaces retiring director Alec Neill.
BACK ON THE MARKET?
In an odd development, Trade Me has a listing for Shanghai Penxin's dairy farms in the Waikato (ex-Crafar Farms) and the includes management rights over the Synlait Farms in the South Island. The NZ Overseas Investment Office requires all of Shanghai Pengxin's assets be offered to New Zealanders if the company is restructured. And that is what seems to be happening back in China.
SWITCHING TO SAVE
Data out today shows that in 2014, more than 385,000 electricity consumers switched retailers, pocketing average savings of $162 a year as a result.
WHOLESALE RATES FALL
NZ swap rates flattened and rose marginally today. The 90 day bank bill rate was up as well, up +1 bp at 3.07%.
NZ DOLLAR UNCHANGED
Through the China turmoil, the NZ dollar is firmer and is currently at 66.4 USc, still inching higher against the Aussie at 91.1 AUc, and 60 euro cents. The TWI is at 71.1. Check our real-time charts here.
You can now see an animation of this chart. Click on it, or click here.