A review of things you need to know before you go home on Wednesday; 4.69% rate matched, Wheeler signals policy, mortgage approvals slow, huge building plans, swaps rise, NZD rises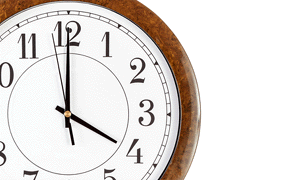 Here are the key things you need to know before you leave work today.
TODAY'S MORTGAGE RATE CHANGES
Westpac today became the second bank to adopt BNZ's 2 year 4.69% mortgage rate. I reckon others will follow.
TODAY'S DEPOSIT RATE CHANGES
Westpac and Medical Securities both reduced term deposit rates. So did Cooperative Bank and RaboDirect, who both also cut call rates as well. Most changes are -25 bps.
MORE, BUT NOT MANY MORE
In a speech today, RBNZ supremo Graeme Wheeler said more interest rate reductions are likely, but he ruled out extensive cuts. He also said further falls in the NZ currency are still 'necessary'. But today the currency markets ignore his suggestion (see below).
WINTER SLOWDOWN
Home loan approvals showed some softness last week but we are still at levels substantially above last year.
HUGE BUILDING PLANS
The total value of building and construction activity in New Zealand is forecast to top $200 bln over the next six years and peak at an all-time high of approximately $37 bln in 2016 according to the latest National Construction Pipeline Report released today. A 'golden era' is coming for the construction industry as the focus shifts from Christchurch to Auckland.
INTERNATIONAL DESPITE WEAKER DOLLAR
BNZ's online retail report was out for June today. Total online retail spending up +19% compared to June 2014 levels, with double-digit annual growth in purchases at both local and international sites. Spending at international sites followed a strong May with an even stronger June, with spending up +29% on June last year.  The New Zealand dollar was particularly weak compared to the same month a year ago - down -19% against the US dollar and -12% against the UK pound.  This is making overseas goods more expensive, (which partly contributes to the higher spending figure), but underlying volumes are continuing to rise regardless.
LESS WORSE
Westland Milk, New Zealand's second-largest dairy coop (but not the second largest dairy company), cut its forecast milk payout to farmers by -10 cents for the 2014/15 season and for next season's by -$1, in the face of continuing weakness in global dairy prices. But that means it will still be about the best payer, probably bested only by specialty co-op Tatua.
MORE FOREIGN INVESTOR INTEREST
The Labour Party is voicing concerns that the Silver Fern Farms capital raising going on behind the scenes will result in a significant foreign investor stake rather than amalgamation with fellow co-op Alliance Group.
REGAINING GROUND
In something of a surprise, especially to outside observers, Chinese consumers were more upbeat in July, with broad based improvement evident and the pull back in equities having no material impact on overall consumer confidence. We tend to look at the Shanghai equity markets in the same way we look at Wall Street, London, or Frankfurt. But they aren't as important to China as the western markets are to their host countries. Those who think China might sail trough these stresses will have felt justified in that view after this consumer confidence survey result.
WHOLESALE RATES RISE
Following the RBNZ Governor's speech this morning, most wholesale rates rose and steepened. Two year swaps are up +2 bps, five years are up +3 bps, and ten years are up +4 bps today. The 90 day bank bill rate was up as well, up +1 bp now at 3.08%.
NZ DOLLAR FIRMER
The Wheeler speech also sees the NZ dollar firmer and it is currently at 67.1 USc, higher against the Aussie at 91.6 AUc, and 60.6 euro cents. The TWI is at 72. This is probably not what Graeme Wheeler though would happen. Check our real-time charts here.
You can now see an animation of this chart. Click on it, or click here.