A review of things you need to know before you go home on Monday; sharp cuts in mortgage rates, housing markets tighten, FMA change, fat returns for linkers, sharp swap rate falls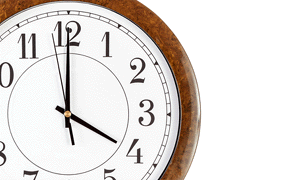 Here are the key things you need to know before you leave work today.
TODAY'S MORTGAGE RATE CHANGES
ASB / BankDirect / Sovereign all cut rates across the board and have a 4.69% fighting rate for a 'special' one year rate. TSB Bank has launched a two year 'special' at 4.79%. But neither comes close to the HSBC Premier rate of 4.49% which was launched on Friday. Today's sharp falls in wholesale rates may give some room for others to match these new low rates.
TODAY'S DEPOSIT RATE CHANGES
There have been no changes announced so far today.
HOUSING MARKET TIGHTENS
Inventories of unsold houses have been declining recently, down to 18.3 weeks on a national basis from 20 weeks worth in June.
FMA CHANGE
The head of the FMA's enforcement section has quit, looking for a "new challenge outside the FMA". Belinda Moffat is leaving after three and a half years leading the FMA's enforcement team during which she was in charge of the finance company investigations.
CHINA FACTORIES STUMBLE
The final July factory data has signaled that the downturn in China's manufacturing sector intensified at the start of the third quarter. Renewed falls in both total new work and new export orders led manufacturers to cut production at the fastest rate since November 2011.
LINKERS ARE CRACKERS
According to analysis by Standard & Poors, inflation-linked bonds in New Zealand were a "particular bright spot" for bond investors, gaining +3% on the month and moving into double-digit returns on a 12-month rolling basis, up to 10.39%.
WHOLESALE RATES DROP AGAIN
Swap rates fell sharply again today, down -3 bps or -4 bps across most terms. The 90 day bank bill rate is also down -4 bps at 3.06% and that is the sharpest one-day drop we have seen for a long time.
NZ DOLLAR UNCHANGED
Despite the interest rate falls the currency markets are virtually unchanged from this time on Friday. The NZ dollar is currently at 65.8 USc, also lower against the Aussie at 90.2 AUc, and at 60 euro cents. The TWI is still at 70.7. Check our real-time charts here.
You can now see an animation of this chart. Click on it, or click here.