A review of things you need to know before you go home on Wednesday; Fonterra's credit rating downgraded, Govt posts surplus, Westpac fills its boots, Wheeler expected to hold off lowering rates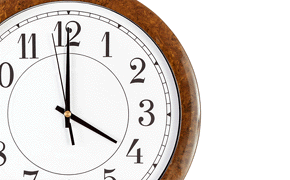 Here are the key things you need to know before you leave work today.
TODAY'S MORTGAGE RATE CHANGES
The Cooperative Bank has cuts its 18-month and 2-year mortgage rates from 4.59% to 4.49%. 
TODAY'S DEPOSIT RATE CHANGES
No deposit rate changes today.
FONTERRA'S CREDIT RATING DOWNGRADED TO A-
Standard & Poor's has downgraded Fonterra's long-term credit rating to A- from A, and its short-term rating to A-2 from A-1. The credit rating agency says, "The downgrades reflect our view that Fonterra's financial risk profile has weakened in the past two years, as the company's peak capital expenditure and sizeable debt funded acquisition coincided with a high level of volatility in the global dairy market."
Fonterra's chief financial officer Lukas Paravicini says the revised rating won't affect Fonterra's strategy or farmer shareholder payout. He says the co-operative's debt is at the expected level for the stage of the investment cycle it's at. 
WESTPAC GROUP RAISING EQUITY, HIKING MORTGAGE RATES
Westpac Banking Corporation has unveiled plans to raise A$3.5 billion of equity through a share rights issue. The bank says this will add about 100 basis points to its common equity tier one capital ration, putting this above 14% and in the top quartile of banks globally. Westpac also says it'll hike its owner occupied variable mortgage rates and residential property investor loans rates by 20 basis points from November 20. It says this is due to changes in mortgage risk weight regulatory requirements that will increase the amount of capital required to be held against mortgages by more than 50% from next July.
Westpac has also released preliminary September year results, reporting a 3% rise in cash earnings to A$7.8 billion, with return on equity down 57 basis points to 15.8%. Its fully franked final dividend will be A94 cents per share, up 2c. Westpac NZ's cash earnings have increased 6%. Here's Westpac's full statement.  According to Bloomberg, Australasia's big four banks have now raised A$20 billion of capital this year.
NATIONAL POSTS FIRST SURPLUS SINCE COMING INTO GOVT
Treasury reports the Government posted an Operating Balance before Extraordinary Gains and Losses (OBEGAL) of a surplus of $414 million or 0.2% of GDP in the year to June 30. This is the first budget surplus posted by the Government in the last seven years and meets a political target the Government has focused on since 2011. It also reflects a major turnaround in the Government's finances in recent months, as in May Treasury forecast a budget deficit of $684 million or 0.3% of GDP for 2014/15.
WHEELER EXPECTED TO HOLD OFF LOWERING RATES LATER THIS MONTH
Reserve Bank Governor Graeme Wheeler says the central bank's still likely to further reduce official interest rates, but is conscious of the potential impact on the housing market. In a speech delivered at the Institute of Finance Professionals New Zealand annual conference, Wheeler signalled the RBNZ would hold off lowering rates at the next OCR review on October 29. He said that while there's been a great deal of economic uncertainty and turbulence around the world, recent economic indicators have been more encouraging. 
MORE THAN 1 BILLION PEOPLE DOING MOBILE PHONE BANKING
Juniper Research says more than 1 billion people worldwide will have used their mobile phone for banking by the end of 2015. The firm forecasts this will increase to 2 billion by 2020, representing 37% of the world's adult population. Growth in adoption has been particularly aggressive in emerging markets, Juniper says.
PEER-TO-PEER LENDER NEARS LAUNCH
John Bolton's Squirrel Money, which received a peer-to-peer (P2P) lending licence from the Financial Markets Authority in August, may be the second New Zealand P2P lender to actually launch. The company tweeted today, "There's no turning back! We've got our sign on the door...2 weeks to go!"  
MTF BOARD YET TO WARM TO HEARTLAND APPROACH
Motor Trade Finances' board says an offer to buy some of its shares from Heartland Bank, that trumps an offer from Turners Ltd, doesn't currently provide sufficient reason to recommend to shareholders who would otherwise accept the Turners offer not to do so. Turners has offered $1.15 per share for up to 20% of MTF in an offer that's due to close on October 17. Heartland yesterday said it was offering $1.50 per share for between 10% and 20% of MTF's shares. Heartland has also suggested it may make a full takeover offer for MTF at more than $1.50 a share. MTF's board says a fair value range for MTF ordinary shares, where the acquisition doesn't allow the acquirer to control MTF, is $1.39 to $1.71 per share.  MTF's full statement is here.
WHOLESALE RATES
Wholesale interest rates have barely moved today despite the Reserve Bank Governor saying 'some further easing' in the OCR is still likely, and an announcement from the Government that a budget surplus has been achieved for the first time in seven years. Swap rates in the short end are up one basis point, and down one basis point at the long end of the curve. 90 day bank bills are at 2.85%.
NZ DOLLAR SEESAWS
The NZ dollar continued to decline in early trading following yesterday's Chinese trade balance revealing a sharp decline in imports. It slipped lower just after 9am when the Wheeler delivered his speech. Afternoon trading saw the NZ dollar rebound against our major trading partners and is currently at US66.7c and AU92.4c. The TWI is 70.72.
Check our real-time charts here.
You can now see an animation of this chart. Click on it, or click here.