A review of things you need to know before you go home on Tuesday; more rate cuts for mortgages but two small rate rises for TDs, big trade deficit, lower rates but paying more interest, NZD holds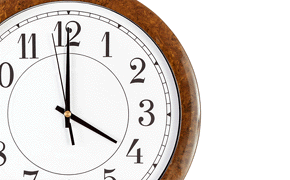 Here are the key things you need to know before you leave work today.
TODAY'S MORTGAGE RATE CHANGES
SBS Bank (and cousin HBS Bank) have cut their home loan rates, including their 1 and 2 year 'specials' to 4.35% and 4.49% respectively. Four other standard rates from them also got the chop.
TODAY'S DEPOSIT RATE CHANGES
Wairarapa Building Society raised their 6-12 month term deposit rates to 3.70% today, up +.25 bps. ANZ has launched a 3.57% seven month term deposit rate (up +22 bps) and oddly don't seem to be promoting it very hard.
BIG DIP
The trade balance for September has come in much worse than expected, even after accounting for 'large import items'. The -$1.22 bln deficit was far higher than the -$825 mln deficit expected. However there are signs that exporters are responding to the lower exchange rate with growing trade and those signs have kept the currency reaction muted. For the record, September is the usual month where the monthly deficit is its largest and this is no different this year
PAYING MORE DESPITE LOWER RATES
New data released by the RBNZ today shows that we owe $205.3 bln in mortgages, up +7% in a year. In that time we have paid off loans in full to the value of 36.9 bln, taken on new loans to the value of $67.8 bln, and paid the banks $11.6 in interest for the privilege. These are all very large numbers, but one revealing way to show how loaned-up we all are is to observe that while interest rates have fallen from about 6.0% in September 2014 to 4.5% in September 2015 (2yr fixed), the dollar amount of September 2015 interest paid was +6.2% higher. Banks are loving the current trading conditions.
INVESTORS BIGGER THAN OWNERS
Investors didn't hold back in September in getting new loans ahead of the rule changes. They took out 35% of all loans in September, up from 28% in the same month a year ago. Loans to investors were +$1.013 bln more than for the same month a year ago, while loans to owner occupiers were up +$949 mln.
A NEW LIST
There are some seriously large construction projects happening or planned all over New Zealand, many of them in Auckland. To keep track of the Auckland ones we are starting a new list and any assistance readers can give to keep it updated will be appreciated.
IT'S NOT SO
It is usual to assume that membership of trade unions is strong in Australia. Well, it is not the case according to data out today. Only 15% of Aussie workers were union member in August 2014 and it has probably fallen from then.
WHOLESALE RATES UP
The 90-day bank bill rate is up again today +1 bp at 2.88%, and that is now four days in a row. Swap rates also inched ahead by +1 bps as well across the curve. As the RBNZ review gets closer (on Thursday), markets are backing off earlier expectations of a cut.
NZ DOLLAR HOLDS
Despite the sour trade data, the currency has only moved back a tiny amount. It is at 67.8 USc, at 93.5AUc and 61.3 euro cents. The TWI-5 is at 72.6. Check our real-time charts here.
You can now see an animation of this chart. Click on it, or click here.