A review of things you need to know before you go home on Monday; KiwiSaver boosts house sales, credit card debt under control, Chinese sentiment worsens, Aussie banks try one on, swaps and NZD stable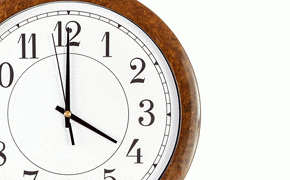 Here are the key things you need to know before you leave work today.
TODAY'S MORTGAGE RATE CHANGES
Nothing changed here today.
TODAY'S DEPOSIT RATE CHANGES
No changes to report here either.
NOW SIGNIFICANT
The latest IRD report on KiwiSaver shows members have withdrawn about $470 mln over the year to January to pump into the real estate market. The IRD figures show almost 34,000 KiwiSaver members withdrew $418 mln to fund a first home purchase, and another $53 mln because of 'financial hardship'. If the 'first home' withdrawal represented a 15% deposit, that means KiwiSaver funds have supported house buying worth $2.8 bln. At an average lower quartile price over the same period, that is 9,200 houses bought this way. There 90,600 houses sold in the year to January, so that means KiwiSaver funds supported more than 10% of them.
KEEP IT UP NZ
Domestic billings on credit cards issued in New Zealand were up +4.9% in January compared with the same month a year ago. Domestic billings on cards issued overseas (by visitors) were up an impressive +16.6%. Despite this flurry of activity, amounts outstanding on New Zealand credit cards was $6.552 bln, just +3.2% more that the same month a year ago. Banks really want you to use these card 'products'; they have approved almost NZ$22.1 bln in credit limits. So that means we are only using a tad over 30% of what they have ok'd. Worse for them, 'only' $3.9 bln is incurring interest. That is, interest is being paid on 62.6% of credit card balances and that is the lowest level since the modern RBNZ data records began in July 2000, a period of over 15 years.
SCOTT-HOWMAN STARTS AT NZBA ON MAY 9
Incoming New Zealand Bankers' Association CEO Karen Scott-Howman will start on May 9. She replaces Kirk Hope who departed for BusinessNZ this month.
CHINA DOWN, BUT NOT OUT
The Chinese business environment wasn't afforded any festive cheer over the Lunar New Year holiday as a pull back in Production left executives at China's largest companies less optimistic, according to the latest MNI China Business Sentiment Survey. The MNI China Business Sentiment Indicator, a gauge of current business confidence, slipped 4.6% to 49.9 in February from 52.3 in January. Confidence has declined in consecutive months during the first two months of 2016, and the indicator stands 5.8% below its level recorded a year ago. The fall leaves sentiment below the 50 breakeven line indicating that more companies felt that business conditions had deteriorated over the month compared with those who saw an improvement. Firms were more upbeat about the coming three months though, with the Future Expectations Indicator rising 1% to 53.1.
A TURN FOR THE WORSE
Chinese President Xi Jinping on Friday ordered news media run by the Communist Party of China (CPC) and the Chinese government to strictly follow the Party's leadership and focus on "positive reporting." Speaking in a symposium Friday afternoon after touring China's three leading news providers, the People's Daily, Xinhua News Agency and China Central Television, Xi, also General Secretary of the CPC Central Committee, called Party- and government-run news outlets the "publicity fronts" of the party and the government. All news media run by the Party must work to speak for the Party's will and its propositions and protect the Party's authority and unity, Xi said...Marxist journalistic education must be promoted among journalists, Xi added, to make them "disseminators of the Party's policies and propositions, recorders of the time, promoters of social advancement and watchers of equality and justice." Someone is feeling he is losing control ...
GETTING CUSTOMERS TO PAY
In Australia, Westpac is the latest bank to increase interest rates for business customers and blame the move on higher funding costs, following similar changes from National Australia Bank and ANZ Bank. Some of Westpac's home loan customers will also face a rate increase as the bank is also increasing interest rates on lines of credit held against residential property. Fortunately, because the RBNZ here discloses their 'core funding ratio', we know that banks have no similar justification in New Zealand. They don't need offshore funds that come with credit risk premiums. And very recently, Westpac got a big long covered bond issue away with tiny risk premium margins. If NZ banks try this, they will just be gaming the system.
WHOLESALE RATES INCH UP
NZ swap rates are high today by just +1 bp across all terms. That embeds the flatter rate curve we got last week. The 90-day bank bill rate is lower by -1 bp today, now at 2.59%.
NZ DOLLAR RANGES
The Kiwi dollar gain is still just ranging although with a hint of strength as the day wore on. It is still at 66.5 USc, 92.8 AUc and the TWI-5 is now at 71.1. Check our real-time charts here.
You can now see an animation of this chart. Click on it, or click here.