A review of things you need to know before you go home on Monday; plenty of savings & TD cuts but just one bank cuts mortgages, migration still humming, OCR of 1.75% picked, confidence down, swaps stable, NZD reverses some of gains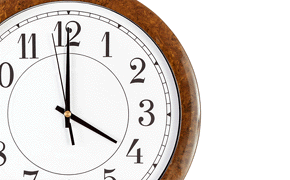 Here are the key things you need to know before you leave work today.
TODAY'S MORTGAGE RATE CHANGES
ANZ is is cutting its fixed-term interest rates on home loans by between 5 and 20 basis points. The announcement comes further to the Reserve Bank cutting the Official Cash Rate by 25 basis points on March 10. 
TODAY'S DEPOSIT RATE CHANGES
We got rate cut advices today from ANZ, ASB, Bank Direct and RaboDirect. Graeme Wheeler's rate cut has flowed through to savers in full, but some of the benefits for borrowers have been picked off by the banks.
CREDIT CARD SPENDING DOWN
Credit card spending (at nearly $3.5 billion) eased by a seasonally-adjusted 0.4% in the month of February, according to new Reserve Bank figures. This follows recent strong gains and comes as something of a surprise after recent strong electronic cards data. At a little over $6.6 billion, the total advances outstanding were unchanged on a seasonally-adjusted basis.
MIGRATION BOOM CONTINUES
The country's migration-fuelled population grew by a record 67,391 people in the year to February, driven by on-going growth in new arrivals. The latest figures from Statistics NZ show that 124,245 migrants arrived in this country on a permanent and long term basis in the year to February, with that number increasing by about 50% since the year to February 2011 when there were just 82,772 arrivals. 
CHINESE CORPORATE CONFIDENCE STABLE
Confidence among executives at China's largest companies remained stable in March, with firms evenly split on the development of business conditions over the past month, according to the latest MNI China Business Sentiment Survey.  The MNI China Business Sentiment Indicator, a monthly gauge of current business sentiment, was unchanged at 49.9 in March. This was the second consecutive month sentiment has been just below the 50 mark. Firms remained relatively more upbeat about the coming three months, with the Future Expectations Indicator increasing further above the current measure, providing some hope that the situation may improve.
DOWN, DOWN, DOWN FOR THE OCR?
ASB economists say the Reserve Bank will now need to do "even more" to achieve its inflation target of 1% to 3%. The chief economist for ASB Nick Tuffley says the the odds "have now tipped towards a 1.75% low in the OCR".
SLIGHT FALL IN CONFIDENCE
New Zealand households are feeling a little less upbeat about the economy, but only a little. The Westpac McDermott Miller Consumer Confidence Index nudged down to 109.6 in March (versus 110.7 in December). That leaves nationwide confidence at slightly below long-run average levels.
F&P FINANCE TAKEOVER COMPLETE
Australia's FlexiGroup announced it has completed the $315 million acquisition of Fisher & Paykel Finance with the Reserve Bank and Overseas Investment Office having approved the deal.
WHOLESALE RATES EDGE UP
US yields were lower on Friday as investors reassess their positions post the FOMC meeting. Swap rates locally ignored the drops overseas and rose 1 bps across the curve. 90-day bank bills, however, slipped back to 2.34% from 2.35% on Friday. With little economic data due this week the NZ bond market is going to be subject to the whims of global sentiment.
NZ DOLLAR SETTLES BACK
The NZD has been sold down across the board after hitting close to USD 69c late last week. A short time ago it was US67.72 and AUD89.23c. Technical resistance sits at US69c which will put a cap on the upside for the kiwi. Additionally,  some of the decline in the value of the kiwi is from a partial recovery in the USD as many feel this was oversold in the aftermath of the FOMC meeting. The TWI-5 is down at 70.98. Check our real-time charts here.
You can now see an animation of this chart. Click on it, or click here.