A review of things you need to know before you go home on Monday; SBS Bank launches a 4.1% mortgage rate, Westpac cuts TD rates, tax evasion in spotlight, Aussie weakness, swap rates slide, NZD slips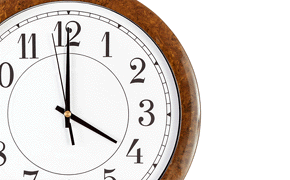 Here are the key things you need to know before you leave work today.
TODAY'S MORTGAGE RATE CHANGES
SBS Bank launched a 4.10% one year rate today, a market-leading position for this term. HSBC advised their 3.95% 18-month rate could end 'soon'. And the Police Credit Union took -10 bps off its one year rate.
TODAY'S DEPOSIT RATE CHANGES
Westpac took -5 to -15 bps off its whole rate card, more at the longer end than the shorter end.
HOW THE RICH HIDE THEIR MONEY
The big story today, (and there's more here), is the exposure of how international tax avoidance/evasion works for the wealthy, and how New Zealand is involved in all of this. And it is, along with Samoa. The Greens and Labour have called on the Government to tighten loopholes that allowed Panama's Mossack Fonseca to set up overseas trusts in NZ to hide assets owned by controversial Mexican, Maltese figures. Trusts are only set up to avoid paying a fair share.
A BUMP IN THE ROAD ...
Retail sales growth in Australia stalled in February. This was way less than what markets were expecting. The good January data may have been the anomaly, which will have those analysts re-configuring their forecasts.
AND ANOTHER BUMP
The number of residential dwelling building approvals fell -0.5% in February, and that data has fallen for 11 months said the Aussie stats department.
PROPERTY PRICE DOLDRUMS
Property sales in Hong Kong are estimated to have picked up in March after falling to the lowest level in 25 years in February, reversing an eight-month losing streak, but analysts warn the downturn is far from over and home prices will continue to fall.
WHOLESALE RATES SLIDE
Local wholesale rates slip sharply today, following Wall Street Friday yield retreat. One year swaps are down -1 bp, five years is down -5 bps and ten years are down -6 bps. These are mostly to all-time record lows. NZ swap rates are here. The 90-day bank bill rate is up +1 bp to 2.34%.
NZ DOLLAR SLIPS TOO
The NZD has slipped again today. The Kiwi is now at 68.9 USc, at 90.1 AUc and 60.4 euro cents. The TWI-5 is at 72. Check our real-time charts here.
You can now see an animation of this chart. Click on it, or click here.