A review of things you need to know before you go home on Thursday; new migration record, strong NZBG demand, confidence holding, job ads grow, credit card debt growth slows, swaps steepen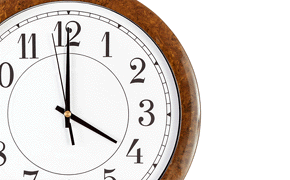 Here are the key things you need to know before you leave work today.
TODAY'S MORTGAGE RATE CHANGES
No changes to report today.
TODAY'S DEPOSIT RATE CHANGES
Nothing here today either.
STRONG DEMAND I
The country gained a record 67,619 new residents in the year to March, driven by jump in new arrivals and a drop in people leaving. The biggest source countries for people migrating to NZ, whether they were new migrants or returning NZ citizens, were Australia with 25,767 people arriving in the last 12 months, followed by India 13,486 which was almost level pegging with the UK 13,445, followed by China and Hong Kong 12,743, the Philippines 5,476, the US 4,326 and Germany 4,033.
STRONG DEMAND II
Latest Government bond nominal tender of $150 mln 2020s saw strong demand, again, with oversubscription at 4 times. The average weighted accepted yield fell again, now 2.20% from the previous 2.26%. In November 2015 it was 2.9%.
FLAT DEMAND
Trade Me Property says housing rents have plateaued while house listing prices continue to rise.
TICKING ALONG NICELY
The ANZ-Roy Morgan Consumer Confidence Index rose 2 points in April to 120.0, a smidgen above the historical average. This continues a theme evident since the start of the year, of sentiment remaining broadly stable at a respectable level. There is little sign that local consumers are ready to clock-off, says ANZ's economists.
BACK ON THE JOB
Job ads lifted +2.9% in March, building on a +1.2% rise in February, suggesting January weakness was transitory. Total job advertising is up +1.7% versus a year ago (3-month average), having come very close last month to going negative for the first time in six years.
MAXED OUT?
Growth in our credit card debt seems to be tailing off. It is up just +2.3% year-on-year to March, well down on the +6.2% growth in June 2015 and the +4.3% growth in March 2015. In fact, this is the lowest growth rate since the end of 2011, nearly five years ago.
DIVORCED
The Brian Gaynor fronted Milford Asset Management and the NZ Super Fund have completely parted ways a year after the Fund suspended Milford's $281 mln mandate. This follows an FMA investigation which led to the regulator taking Mark Warminger to court for allegedly manipulating the market while employed by Milford. 
CHAGRINED
The Australian Bankers' Association today announced a review of conflicted payments to staff, including commissions for selling certain financial products. It said these payments would be scrapped or changed where it led to poor outcomes for customers. There is a powerful call in Australia for a Royal Commission into how banks are behaving.
WHOLESALE RATES STEEPEN
Wholesale swap rates fell today at the short end by up to -3 bps (for 1 year), and rose at the long end by up to +3 bps (for 10 years). NZ swap rates are here. The 90-day bank bill rate also fell, by -2 bps, to 2.31%.
NZ DOLLAR SLIPS
The Kiwi dollar fell back slightly today from its recent peak and is now under 70 USc. The NZD is now at 69.1 USc, at 89.3 AUc and 61.7 euro cents. The TWI-5 is at 72.5. Check our real-time charts here.
You can now see an animation of this chart. Click on it, or click here.