A review of things you need to know before you go home on Monday; BNZ sets 3yr rate at 4.49%, house prices fall, dairy farm sales fall, concrete production down, swap rates fall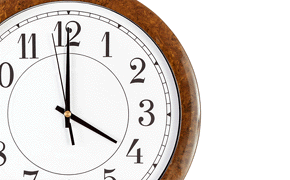 Here are the key things you need to know before you leave work today.
TODAY'S MORTGAGE RATE CHANGES
BNZ today adopted 4.19% as their 2 year 'special' joining TSB Bank, Westpac and ASB. Kiwibank still has the lowest 2 year rate at 3.99%. But BNZ also now offers a 4.49% three year 'special' which is the lowest 3 year rate in the market today.
TODAY'S DEPOSIT RATE CHANGES
Kiwibank tweaked its 4 and 5 month rates. Their 4 month rate is now 3.35%, the highest for any bank for that term. And it is now the highest bank rate for any term of 6 months or less.
HOUSE PRICES HEAD SOUTH
There was a big drop in average prices reported by Harcourts in April. These reductions extended to Auckland where the average price fell by almost $78,000.
DAIRY FARM PRICES HEAD SOUTH TOO
The REINZ today reported that dairy farm prices fell more than -24% year-on-year, matched by a big drop in sales volumes too. But they also reported that lifestyle block sales are still booming.
INSIDER NOW ASB'S HEAD OF WEALTH & INSURANCE
ASB has named Adam Boyd as executive general manager for wealth and insurance. Boyd, who has been at ASB since 1995, is currently the bank's general manager of global markets, strategy and product. He succeeds Nicholas Stanhope, who has been appointed CEO of Sovereign Assurance Company Ltd. Boyd's appointment is pending RBNZ approval.
LAWYER NEW HARMONEY CHAIRMAN
Peer-to-peer lender Harmoney says current director David Flacks has been appointed chairman, replacing Rob Campbell who surprisingly left in December. Flacks is an ex-Bell Gully partner and is also a director of Vero. Stuart McLean is shareholder Trade Me's new director on the Harmoney board replacing Jonathon Klouwens. Harmoney says to date it has facilitated $250 million in lending and paid $20 million in interest to investors.
DOWN BUT UP
National ready-mixed concrete production in the March 2016 quarter was almost -3% lower than the same quarter a year ago. But this was due to the Christchurch rebuild passing its peak. Concrete production in the Garden City was down -18% over the same time-frame. On the other hand, production in Auckland is ramping up. It is now 35% of national production and climbing. But it grew only +5% from the same quarter a year ago.
'10c EARLY'
Fonterra will pay the first installment of its proposed 20c final dividend for this year on June 7; the co-operative expects its 'good' financial performance will continue and expects it total dividend for the year to be "45-55c".
NOT FOLLOWING WALL STREET
All the stock exchange indexes in our time-zone region are higher in opening trading for this week. That includes the NZX, the ASX, Singapore, Hong Kong, Shanghai and Tokyo. This follows falls on the three Wall Street markets over the weekend.
SWAP RATES FALL
Wholesale interest swap rates fell today. They are down -3 bps across the curve today. NZ swap rates are here. The 90-day bank bill rate is also lower, by -1 bp to 2.34%.
NZ DOLLAR UNCHANGED
We are back in an in-range holding pattern with very little net movement today. The Kiwi dollar is now at 67.7 USc, up to 92.8 AUc, and 59.8 euro cents. The TWI-5 is still at 71.3. Check our real-time charts here.
You can now see an animation of this chart. Click on it, or click here.