A review of things you need to know before you go home on Thursday; factories humming, consumer confidence holds high, more job ads, linkers lower, more milk, swaps and NZD fall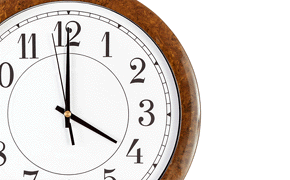 Here are the key things you need to know before you leave work today.
TODAY'S MORTGAGE RATE CHANGES
No changes to report today.
TODAY'S DEPOSIT RATE CHANGES
No changes here either.
STRETCHING OUT
New Zealand's manufacturing sector stretched further upwards in terms of activity levels, according to the latest BNZ - BusinessNZ Performance of Manufacturing Index (PMI). The seasonally adjusted PMI for June was 57.7 (a PMI reading above 50.0 indicates that manufacturing is generally expanding; below 50.0 that it is declining). This was 0.5 points higher than May, and almost on par with the level of expansion in January. The sector has been in expansion in almost all months since October 2012. If you are sceptical about seasonal adjustment, the raw June PMI index came in at 55.9 compared with 58.9 in May, and 53.8 in June last year.
A GOOD TIME
According to the latest ANZ-Roy Morgan consumer confidence survey, consumers feel better off financial and think now is a good time to buy a major appliance. The ANZ-Roy Morgan Consumer Confidence Index dipped a smidgen in July from 118.9 to 118.2, but that's holding in at levels of elevation, and in line with its historical average. In seasonally adjusted terms confidence rose from 118 to 119, the second monthly rise in a row. ANZ said "Positive signs for the broader economy are apparent in the survey."
HELP WANTED
The ANZ job ads survey was out today as well. Job ads lifted +0.5% in June (seasonally adjusted), and are accelerating, running +9.1% higher than a year ago (3-month average).
MORE F/T JOBS IN AUSSIE
Aussie unemployment data was out today for June. Full-time jobs surged 38,400, while part time fell 30,600. May data was revised higher. Their participation rate inched up too so that actually saw the jobless rate rise a tick. Despite the full time jobs surge, analysts said today's data was not as good as they expected.
LOW BUT LESS POPULAR
There was an NZGB linker tender today for September 2035s (a 19 year bond). This one was not supported as well as these linker (that is, inflation-indexed) bonds have been with a coverage ratio of 'only' 1.5 times. However, the yield is still trending lower, and today reached 1.85%. The December 2015 tender yielded 2.51% and was oversubscribed 2.8 times.
MORE MILK
Fonterra reported today that total New Zealand milk production increased +4% in May compared to the same month last year. Good weather this year is behind the improvement. That compares with a -6% fall in Australia, a +1% rise in the EU and a +2% rise in the USA.
SWAP RATES FALL & FLATTEN
Swap rates fell and flattened today ending a week-long string of rises and steepening. The size of the fall was accentuated by this. One to four year terms are down -3 bps, five to ten years are down by -4 bps. NZ swap rates are here. The 90-day bank bill rate is unchanged today at 2.44%.
NZ DOLLAR IN LATE FALL
The Kiwi dollar was just marginally lower that the level it was at this time yesterday until about 3pm then it fell sharply by ½c. At time of publishing we are not yet sure what has caused this but it is likely to be this. The NZD is at 72.3 USc, at 94.9 AUc, and 65.1 euro cents. The TWI-5 is now just on 75.9. Check our real-time charts here.
You can now see an animation of this chart. Click on it, or click here.