A review of things you need to know before you go home on Wednesday; a bold revised Plan for Auckland, one for Hawke's Bay too, court backs banks, as does Consumer NZ, swaps rise, NZD flat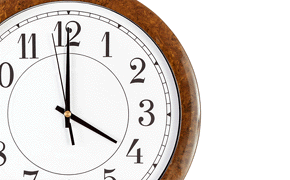 Here are the key things you need to know before you leave work today.
TODAY'S MORTGAGE RATE CHANGES
No changes to report today.
TODAY'S DEPOSIT RATE CHANGES
No rate changes here either.
BOLD PLAN FROM EXPERT PANEL
The blueprint for Auckland's future, the updated Unitary Plan, looks to create capacity for more houses than projections deem necessary to be built. This latest version released today looks to provide for more than 400,000 additional dwellings over the next 25 years. Overall, this Plan looks likely to satisfy the Government and RBNZ's extra supply requirements, but will leave the NIMBYs in many leafy suburbs thinking their views have faded in influence.
FARMER SPENDING STILL TIGHT
The latest Federated Farmers survey showed farmers' spending intentions for the coming year remain negative and have barely budged since the last survey. Overall confidence in the rural sector has risen marginally however.
CHINESE CONSUMERS LESS POSITIVE
Confidence among Chinese consumers eased slightly in July as respondents grew more nervous about their personal finances, amid renewed weakness in the labour market, with a growing proportion opting to refrain from purchasing big ticket items. The MNI China Consumer Sentiment Indicator fell by -1.6% to 114.0 in July from 115.9 in June as sentiment across all components pulled back.
A PLAN FOR THE HAWKE'S BAY TOO
A major plan to diversify and grow the Hawke's Bay economy, increasing jobs, income and investment in the region has been launched today. The plan focuses on "improving pathways to employment" in areas like horticulture and construction, as well as encouraging investment and business growth, attracting skilled migrants, developing infrastructure, and increasing visitor spending.
A HIGHER WINTER LOW
Last week's new mortgages approved were unchanged from the previous week, settling levels to the lowest of the year (shortened holiday weeks excepted). Still, these levels are more than +8% higher than last year on a volume basis.
NO INFLATION PRESSURE
Next week's RBA meeting is on a knife-edge after new Aussie inflation data was released today. Annual inflation has fallen to its lowest level in 17 years after their consumer price index rose just +0.4% in the June quarter, dragging the annual rate down to just 1% and well below their mandated 2-3% inflation target band.
COURT BACKS BANKS
And staying in Australia, banks have won the battle over late credit card payment fees, with the High Court dismissing a class action against ANZ. The NZ division of ANZ says this won't hurt their somewhat similar challenges here.
CONSUMER NZ BACK REVERSE EQUITY DEALS
Heartland Bank has won the endorsement of Consumer NZ. Heartland Seniors Finance has been accredited under Consumer NZ's Consumer Trusted business program. This is a reverse equity loan scheme where borrowing accumulates against a property until the owner sells up and leaves. The current mortgage rate charged is 7.60% and well above a normal mortgage rate of about 4.50%. Still, Consumer NZ has given its tick that its a good deal.
SWAP RATES RISE
Wholesale rates rose by +1 bp at the short end, and rose +3 bps at the long end. NZ swap rates are here. The 90-day bank bill rate are up as well, up +1 bp to 2.29%.
NZ DOLLAR HOLDS
The NZD is currently at 70.3 USc, 93.7 AUc, and 63.9 euro cents. The TWI-5 is still at 74.3. These are levels little changed from yesterday. Check our real-time charts here.
You can now see an animation of this chart. Click on it, or click here.