Statistics NZ has taken the most unusual step of delaying release of the Household Labour Force Survey for two weeks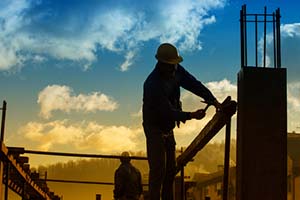 By David Hargreaves
Statistics New Zealand has taken the most unusual, embarrassing - and late - step of delaying release of important jobs figures.
A new revamped Household Labour Force Survey was due to be released next Wednesday as part of the three series of job figures Stats NZ normally releases together.
The other two release will go ahead but the HLFS - which is the main employment/unemployment measure, will now be released two weeks later on August 17.
Stats NZ didn't give specific reasons for the delay, but the delay is likely to prompt speculation it was unhappy with the data it had.
The significance of the delay is that this release will now not take place till after the Reserve Bank has next reviewed the Official Cash Rate on August 11. Jobs figures are obviously one of the important economic measures the central bank looks at in making its decision.
The announcement of the delay will have also caught major bank economists on the hop, with many of them having already posted previews of the jobs data.
This HLFS is the first official release since Statistics NZ implemented changes to the way it measures those "actively seeking work". The extent of historical revisions has already been announced, with the changes lowering the number of people classed as unemployed and participating in the labour force.
Stats NZ said in a statement: "We sincerely regret the delay."

It said the last time a delay to a key quarterly release occurred was in 2011.  The gross domestic product (GDP) release was delayed to ensure that methods for measuring GDP adequately accounted for the Canterbury earthquakes, and to get supplementary data for the quarter's release.
Stats NZ labour market and household statistics senior manager Diane Ramsay said the delay to the HLFS would "give time to check the June quarter figures following the redevelopment of the HLFS earlier this year".
"It will also allow time to finalise the statistics and complete the quality assurance process and analysis of changes.

"Statistics NZ is committed to producing the best-quality information possible and we apologise for any inconvenience to people who use this information. We sincerely regret the delay."

The June quarter figures for the Quarterly Employment Survey (QES) and the Labour Cost Index (LCI) will be released as planned at 10:45am on 3 August, but without the usual media lock-up before the release.