A review of things you need to know before you go home on Friday; strong building consents, big leaky building case, business confidence eases, record debt levels, record credit levels, swap rates fall, NZD up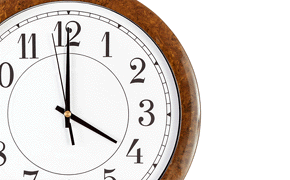 Here are the key things you need to know before you leave work today.
TODAY'S MORTGAGE RATE CHANGES
No changes to report today.
TODAY'S DEPOSIT RATE CHANGES
FE Investments dropped its two year rate to 6% which is down -50 bps.
CONSENTS START TO GROW
The number of new homes being consented nationally rose +35% in June compared with a year ago; There were consents for 2,752 units compared with 2,042 in June 2015. The biggest increases were in the north of the North Island, and Wellington. The South Island saw a net fall as the housing sector recovery in Christchurch scales back. Even so, the Christchurch activity is still at a historically high level. Consents for apartments in Auckland may not be solving any of their issues however.
ON TOP OF THAT ...
On the building front apart from housing, Infometrics reports: A $180 mln consent for the new acute services building at Christchurch Hospital propelled the total value of non-residential building in June to $739 mln. Although this result was the highest month on record, in seasonally adjusted terms it was only the second-highest, falling short of last August's massive result. Canterbury and Auckland provided the main impetus for the lift in consents in June.
A BIG LEAKY CLAIM WIN/LOSS
Somewhat related, the Crown has today won its case in the Supreme Court against Carter Holt Harvey over leaky school buildings, the largest product liability claim ever made in New Zealand. It's a $1.3 bln case so is significant for the Government.
DOWN, BUT NOT OUT
Business confidence eased in July, a move that is largely seasonal, says ANZ. Firms' own activity expectations, employment and investment intentions continue to point to robust growth. Inflation gauges remain low.
LESS SAFE
There has been a noticeable jump in the amount of crime reported, according to the latest figures for June. The jump is driven by the level of reported violent crime. Fraud levels remain stable.
IN CREDIT
Only the NZX and the ASX have been able to follow the S&P500 to book gains, even though they may be small. The other indexes open today with us in the Far East are all posting losses. And speaking of indexes, the NZF Futures index for WMP is showing some small gains today.
IN DEBT
Data for overall debt levels in June is out today and there are ships passing in the night. Rural debt growth is falling, now up only +6% year-on-year and the slowest pace in 15 months. However having said that, it breached $60 bln in June for the first time ever. Also falling is the growth in consumer debt (other than for housing). This is up a paltry +1.6% year-on-year and that ids the slowest pace since mid 2013. Consumer spending is still growing strongly so the lack of credit growth suggests household finances are strong enough to drive that without more debt. That's the optimistic view.
IN A LOT MORE DEBT
But maybe households are using their houses as ATMs. Growth in housing debt is up +8.8%, the fastest pace in over 30 months. We now owe $221.4 bln secured against housing and that is +$18 bln added in one year.
AND MORE CREDIT TOO
On the credit side, household bank account levels are +9% higher than they were a year ago which is +$13 bln more. But that is a slowing pace because in September last year this was growing +11.8%, the recent peak rate.
SWAP RATES FALL
Wholesale rates fell by -2 and -3 bps for all terms 2 to 10 years, pushing to new all-time lows for all terms to 5 years. NZ swap rates are here. The 90-day bank bill rate which is unchanged at 2.28%. Five of the seven NZGB issues we monitor are now yielding less than 2%.
NZ DOLLAR STAYS HIGH
The NZD is currently at 71.1 USc, 94.4 AUc, and 64.2 euro cents. These are levels way above what the RBNZ would like to see. The TWI-5 is now at 74.8. Check our real-time charts here.
You can now see an animation of this chart. Click on it, or click here.