A review of things you need to know before you go home on Wednesday; more rate changes, dairy prices rise, house prices drop, commodity prices undermined, jobs grow strongly, car sales up, bank CEOs lashed for rate holdbacks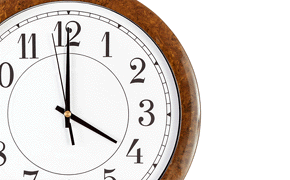 Here are the key things you need to know before you leave work today.
TODAY'S MORTGAGE RATE CHANGES
NZ Home Loans (a Kiwibank subsidiary that has strangely followed the ASB pricing model closely) advised some changes today. Of the seven changes they made, the one to focus on is their new three year 'special' which moved down from 4.34% (an ASB level) to 4.29% (a Kiwibank level). We wonder if this is foreshadowing a similar ASB change (but we have no special inside insight on this).
TODAY'S DEPOSIT RATE CHANGES
The Cooperative Bank has trimmed -5 to -10 bps off all its term deposit rates for terms 1 to 5 years.
SOME GLOOM LIFTS FOR DAIRY FARMERS ...
There was some long overdue cheer for dairy farmers today as dairy auction prices surged to their highest levels so far this year. WMP prices were up a remarkable +9.9%. Analysts at ASB are sticking with their $6 milk payout pick for the 2016/17 season.
... BUT ARRIVES FOR AUCKLAND HOUSES?
Barfoot & Thompson have reported an average price drop of -4.5% in July and see 'a definite change' in the market.
'UP THE STAIRS, DOWN THE ELEVATOR'
ANZ reported broad-based gains in our commodity prices - just so long as you are looking at world prices. But while world prices have risen by +6.9% over the last three months, NZD prices have only improved by +2.5% over the same period and remain below the same time last year (and down -5.7% year-on-year).
SOFTER THAN EXPECTED
We got a partial release of the quarterly labour force data today, the Quarterly Employment Survey results, and the Labour Cost Index results (but no results from the Household Labour Force Survey). What we got today showed data weaker than was expected for the June quarter; private sector wage inflation was soft at +1.6% for the year and that is the smallest annual increase since 2010. Some economists (Kiwibank for one) see plenty of room for the RBNZ to cut the OCR next Thursday. But the QES also showed that the number of jobs has grown strongly in the past year, up +3.1%. The HLFS (unemployment) data will be released on August 17 now.
THE NEW NORMAL
There were some strong new vehicle sales reported today for July, continuing a long run of healthy demand. The SUV segment accounted for 34% of all vehicle registrations in the month, followed by passenger cars with 32%, and the light commercial segments with 28% share. It is the rise and rise of demand for SUVs that is striking. It accounted for only 12% of the market in 2002 and 18% during the GFC but by the end of 2016 is likely to be 37% of the market. In which case, 2016 will for the first time we see the SUV segment outselling passenger cars. Data for used imports will come in a few days. SUVs feature strongly there too.
SLIPPING
Apart from a minor rise in Shanghai, all other major equity markets in our time zone today are down, with some drops nearing -1%. (NZX is down -0.4%.)
A MESSAGE TO BANK CEOs
As you probably know from earlier stories we have published, all the big Aussie banks held on to some of the RBA rate cut yesterday. But that has greatly annoyed the Australian Prime Minister. Malcolm Turnbull has called out the CEOs of Australia's largest banks after they passed on barely half of yesterday's official interest rate cut in favour of supporting their own profits. Although he would not speculate on suspected collusion by the banks, he heaped pressure on them to pass on the total saving. "They should do that, and if they are not prepared to do it, as appears to be the case, then their chief executives should explain very clearly to the Australian people and their customers why they have not done so," he said today. "They should be fully accountable and it is up to them. They are big institutions, they operate with a very substantial social licence, and they owe it to the Australian people and their customers to explain fully and comprehensively why they have not passed on the full rate cut."
SWAP RATES RISE
Wholesale interest rate markets bid up rates today with a strong steepening bias. Ten year rates are up +4 bps although at the short end there is little change. NZ swap rates are here. The 90-day bank bill rate is unchanged at 2.26%.
NZ DOLLAR UNCHANGED
There has been a lot of data out today (dairy prices, Barfoots, commodity prices, etc). But the NZD has discounted any of those signals. The NZD is virtually unchanged at 72 USc, 94.8 AUc, and 64.3 euro cents. The TWI-5 is now at 75.1. Check our real-time charts here.
You can now see an animation of this chart. Click on it, or click here.