A review of things you need to know before you go home on Monday; construction frenzy, big syndication, APRA presses, equities up, China trade down, swap rates up, NZD down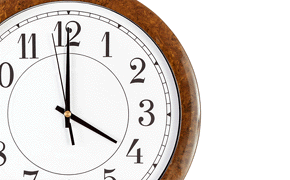 Here are the key things you need to know before you leave work today.
TODAY'S MORTGAGE RATE CHANGES
No changes today. Everything is waiting on the Thursday announcement from the RBNZ.
TODAY'S DEPOSIT RATE CHANGES
The Napier Building Society has cut its 6 month and one year term deposit rates by between -10 and -15 bps.
CONSTRUCTION FRENZY
Data for the June quarter for the volume of ready-mix concrete poured was out today and it is very strong, except in Christchurch. In the past year in Wellington they have poured 209,000m3 which is the most in seven years. In Christchurch over the past year, volumes are down -7% and are at their lowest annual level in two years. However, the powerhouse region is still Auckland where 40% more concrete is poured in 90 days than in a whole year in Wellington. The Auckland volumes for the year to June are now up to 944,000m3 which is a new all-time record and almost +10% above the equivalent level a year ago. Given the projects currently underway, (and here), plus the huge catchup required for housing, Auckland is only just getting started.
BIG SUCCESSFUL SYNDICATION
Augusta Capital raised $70 mln from investors in a syndicate to purchase the new NZME-leased building in central Auckland for $115.8 mln. This represented 60% of the purchase price and the offer closed 'oversubscribed'. Underwriting wasn't required. Augusta made $2.2 mln for establishing the syndicate, plus it 'earned' another $750,000 as an underwriting fee. This building is leased for 12 years and is Augusta's single largest capital raising project. See our review here.
TAX PENALTY RATES
IRD ​tax shortfall penalties for "Lack of reasonable care" are 20%, for "Unacceptable tax positions" are 20%, for "Gross carelessness" are 40%, for "Abusive tax positions" are 100%, and for "Evasion" are 150%. Late payment penalties also apply of at least 1% per month. Late filing penalties are levied as well. And interest is accrued on top of all of these from the date the original tax is due, at the rate of 8.27% pa.
FROM EXTREMELY LOW TO VERY LOW
The Australian prudential regulator is forcing ANZ to raise its risk weighting on its Australian mortgage book from about 15% to about 25%, ANZ advised stock markets today. ANZ's New Zealand mortgage book risk weighting averages 23.8%. Also see this.
GOING UP?
Dairy price futures are indicating further rises in the key WMP commodity, potentially up at least another +5% when the next auction happens next week. That will mean at +10% price bounce in the past month.
EXUBERANT MARKETS
Equity markets are roaring ahead today on the back of the strong US payrolls data out over the weekend. The NZX is the laggard though, up just +0.4%. The ASX200 is up +0.9%, Singapore is up +1.4%, Shanghai is up +0.3%, Hong Kong is up +1.1% and Tokyo is up +2.0%.
LOWER GOODS TRADE THAN EXPECTED
China's trade surplus grew in July to US$52.3 bln but that was because exports were down 'only' -4.4% in USD, while imports fell -12.5% in USD. Both were lower than analysts had forecast.
BIG TIME FRAUD
Britain's Serious Fraud Office has launched a formal investigation into suspected fraud, bribery and corruption in connection with commercial plane sales by Airbus, parent company Airbus Group said today.
SWAP RATES UP STRONGLY
Wholesale interest rates rose today in a strong steepening trend, responding to the surprisingly good US non-farm payrolls report. One year swaps are up +2 bps, two years are up +3 bps, five years up +5 bps, and ten years up +7 bps. NZ swap rates are here. The 90-day bank bill rate is also higher but only by +1 bp at 2.26%.
NZ DOLLAR DOWN
The NZD has fallen further today, especially against the USD. It is at 71.1 USc, 93.5 AUc, and 64.1 euro cents. The TWI-5 is now at 74.5. Check our real-time charts here.
You can now see an animation of this chart. Click on it, or click here.