David Chaston says regulation of bank capital levels is in a sorry state when commentators call for banks to grow their margins out of RBNZ OCR cuts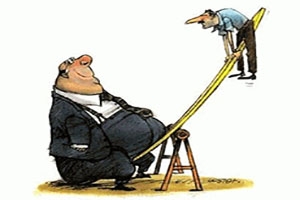 By David Chaston
Everyone wants a strong and stable banking sector.
It is the Reserve Bank's role to regulate for financial stability.
However, we are now at a point where the definition of "strong and stable" is more to do with bank profitability than bank capital support. And the RBNZ has to take a fair bit of responsibility for that.
Banks currently argue that their 'high profits' are a necessary component of banking stability. They say a fall in profits will indicate weaker banks. Protecting those profits, especially as measured by the NIM (net interest margin) has unfortunately become a core goal, a core indicator of bank strength, of our banks' ability to withstand an economic setback.
But this is false reasoning.
Strong banks require a strong capital base more than large profits.
Under economic stress, it is the bank shareholders who should be supplying the resilience, not their customers. Under economic stress it will be the bank's customers who first show this stress; relying on them to supply the resilience is asking for trouble.
Shareholders in banks make their investment in the hope of profiting in the good times, but also in the knowledge that they will be the first to be required to back up their institution in the bad times. They are not suitable as shareholders if they don't sign up for this role.
Banks are special enterprises.
They are given a privileged position in the economic life of our economy. They are regulated separately.
And they are allowed to run the business on a highly leveraged way. (Ironically, the leverage in a bank is at levels that if a normal business presented their accounts to them on that basis, they wouldn't even contemplate lending them money. They would declare the business as 'too risky to bank'.)
Regulation is one way to contain the risk of high bank leverage. But regulation is failing us.
The banks have 'conspired' through their international influence to set up a system that allows them to run with very high leverage. And central bank regulators have gone along with this twist. And that includes the RBNZ.
The Bank of International Settlements set up a system of 'capital adequacy'. This is a system where each of the items in a bank balance sheet (on the 'asset' side) is assessed for risk, and a minimum level of capital is required for those risks. This is what 'tier 1' and 'tier 2' capital levels are all about.
But banks have gamed the system.
In fact, they have gamed it to such an extreme degree that now even regulators are worried.
It is an intricate process working out 'risk-adjusted capital' and just about everyone's eyes glaze over when you try to describe it. But the easiest way to understand it is to start with what happened before 2008.
Capital required is based on risk-adjusted levels, not the face value. Most 'cash' had a risk weighting of 5%. Most 'securities' had a risk weighting of about 20%. Most 'loans' had a risk weighting of 100%, except for residential mortgages which had a risk weighting of 50%.
The theory being that banks could liquidate these easily by selling the underlying home in a highly liquid real estate market. That is true in a normally functioning market, but not so true in time of stress.
However, banks were only required to keep half the capital they needed compared with a business loan. With a half-requirement, ROE (return on equity) was twice the level it was for business loans. It should be no surprise that this incentive turned ordinary trading banks into 'mortgage banks' (or even more like 'building societies').
In New Zealand ASB and Kiwibank are more like mortgage banks, and recently ANZ and Westpac have shown a drift to this definition. Even the BNZ, which I think has the best balance sheet of any local bank, has recently declared they 'want more mortgage market share' - which is code for a drive to become more like their rivals.
But in 2008, things changed. The BIS adopted new rules to allow banks to set their own 'risk weightings'. And the RBNZ went along with that. (There is irony here because these rules were adopted in the middle of the Global Financial Crisis when banks in general were under capital stress.)
Banks have taken on the new rules with gusto.
The have essentially self-regulated themselves to say they only need a 30% - or often much less - risk weighting for residential mortgages.
The effect has been to make their existing capital support fast growing mortgage loan books. The loans grew very much faster than the capital underpinning them. All this has happened over a relatively short time span.
Now, the regulator can't put things right easily because the capital demands on shareholders are huge.
And we are starting to see beggar-thy-neighbour pressures.
The Australian prudential regulator is worried about how out of hand things have become and pressing hard for their banks to shore up inadequate capital positions.
One way this is happening is that the four pillar Aussie banks are raiding their New Zealand subsidiaries for some of that capital requirement. Our regulator has been too slow, and stands by while this happens. Bank management in New Zealand fears the APRA rules much more than the RBNZ rules. Cash and capital is flowing faster across the ditch.
The banks claim that they need high profits is now self fulfilling.
They need it to pay off the APRA demands, and to hold their own capital levels in the state they are now.
But what should be happening is that our bank's shareholders should be required to stump up adequate (proper) capital.
Many years ago, (and before Basel III) I called for a simpler way to set adequate bank capital, one based on an overall leverage ratio. I have little influence and no one took any notice.
I think the minimum level should be set at 7 times. That is, for $100 of loans, bank shareholders should be required to back these up with $15 of capital.
Today, our least-leveraged big bank backs its loans up with just $8.20 of capital (BNZ), most other Aussie-owned banks with slightly less, and Kiwibank backs them up with only $5.65 (which is especially dangerous and only works because 'everyone believes' the taxpayer will come to the rescue).
But, realistically, no-one but me thinks we should adopt an overall leverage ratio. I made the proposal because I thought the pre 2008 50% risk weighting for mortgages was dangerous.
The best we could hope for now however is to return to that 50% risk weighting.
The implication on our banks will be huge however.
The problem has mushroomed enormously since we have let them have the ability to set ridiculously low risk weightings. They now have us over a barrel. They now say, if we go back to that 50% level they will need to just stop lending until profits build up the capital base again. But this should be completely unacceptable.
What should happen is that the shareholders should be required to recapitalise the bank to the necessary level. And a lot of capital is involved. If ANZ went back to a 50% minimum risk weighting for residential mortgages, they would need an additional $1.5 bln in capital. This is based on Note 12 in their latest accounts, here.
ANZ has $69.6 bln in residential mortgages risk-weighted to just $16.5 bln (23.8%). That allows them to hold just $1.3 bln in capital for those mortgages.
But going back to a 50% risk weighting, would mean they would have to have $2.782 bln of capital backing them up, an increase of $1.46 bln.
To put that into perspective, that would require almost all of their $1.65 bln in annual tax paid profit and certainly not allow any dividends to be paid back to Australia. (They paid their Aussie owners $1.745 in the prior financial year - and yes, that is more than their earnings).
Similar corrections will be needed at all the main banks. And that bill may total about $4 bln in additional capital and as much as 1.6% of NZ's GDP.
So you can see why our bankers insist they need these current high profits. But the requirement is entirely one of their own making.
And they need to be restrained from such risky settings.
A safer, stronger banking system would result if the shareholders played their role properly.
Bernard Hickey wouldn't need to call for banks to enhance their profits from an OCR cut.
And I could go back to calling for a simple leverage ratio of 7x with its requirement for even more capital (which everyone will still ignore).
We have a public policy imperative to get them back into line before their irresponsible capital rort hurts us severely. And we must do it now, "in the good times". Waiting for financial system stress to wake us up to the need will make it even harder.
*This article first appeared in our email for paying subscribers. See here for more details and how to subscribe.