A review of things you need to know before you go home on Wednesday; winter house sales volumes, summer house prices, ASB books 6th record profit, tourism still booming, NZ's reputation high, swaps fall & flatten, NZD up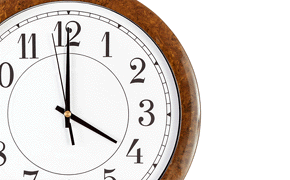 Here are the key things you need to know before you leave work today.
TODAY'S MORTGAGE RATE CHANGES
No changes today.
TODAY'S DEPOSIT RATE CHANGES
No changes here either.
STRONG DEMAND ON VERY TIGHT SUPPLY
Winter has hit the housing market with sales volumes falling in July, but a lack of listings is keeping prices high. The REINZ stratified median house price is up +16.3% in a year nationally ti $521,000. In Auckland, the stratified median is at $996,550, up +13.6%, while Wellington's equivalent data is at $556,100, up +23%.
TURNING POINT?
Winter is also confirmed in the latest mortgage approval data which fell below 5,000 last week for the first time this year (for a regular, non-holiday work week). However, this marks the lowest point in the mortgage year and if things stay 'normal' we will see a steady rise through the rest of the year from this point.
SIXTH CONSECUTIVE RECORD
ASB released details of its annual profit which hit NZ$913 mln. This is despite a fall in net interest margin and higher provisioning for loans to dairy farmers. Over the past 10 years, ASB has booked $6.2 bln in tax paid profits. Their latest result is +46% above the decade average.
THEY WILL PAY FOR THE RIGHT PRODUCT
Consistent with a booming tourism industry, guest nights rebounded in June according to data out today. They were a remarkable +12% higher in June 2016 that the same month a year ago. This is the absolute low season and things rapidly improve from here, but at 32.9%, the occupancy rate is higher in June 2016 than in for five months of the 2006 year. And all this strength comes with a high Kiwi dollar. Our currency is not holding back this industry. Some commodity manufacturers and farmers should take note.
A REGULATOR WINS
The REAA has prevailed against a Real Estate Agents Disciplinary Tribunal wet-bus-ticket decision against a dishonest real estate agent. The agent is now banned from the industry. The whole saga does not reflect well on the Tribunal.
IMPROVING REPUTATION
Data out today shows that New Zealand has the world's seventh best country reputation. Top was Sweden and Australia was fifth. We are eighth for "happiness", fourth for "peace" and fourth for "least corrupt". Our overall seventh place is unchanged from 2015, and one better than we scored in 2014. As the authors say, reputation improves only after a long slow process, but can fall in a moment.
SWAP RATES FALL & FLATTEN
The list of wholesale rate terms that are under 2% has now grown to three with 1, 2 and 3 year terms now all under. The four year is close at 2.02%. NZ swap rates are here. The 90-day bank bill rate is also down by -2 bps to 2.22%.
NZ DOLLAR FIRMER
Currency markets are not fazed by the expectation of an OCR rate cut tomorrow. The NZD just keeps going with its recent rising trend. It is at 72.1 USc, 93.7 AUc, and 64.7 euro cents. The TWI-5 is back up over 75 at 75.2. Check our real-time charts here.
You can now see an animation of this chart. Click on it, or click here.