A review of things you need to know before you go home on Friday; more banks mimic ANZ, factories humming, retail buoyant, population expands, linkers popular, SFF gets one green light, swaps rise & steepen, NZD down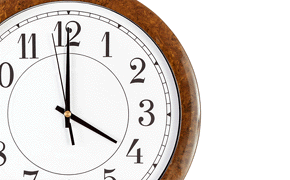 Here are the key things you need to know before you leave work today.
TODAY'S MORTGAGE RATE CHANGES
The only changes today where of bank floating rates. No-one has passed the full OCR cut on to customers. Kiwibank came closest with a -20 bps pass-through. Today BNZ only adjusted by -5 bps. SBS Bank said it would only pass on -15 bps. And Sovereign said their clients would get -10 bps relief. A summary of all bank changes is here.
TODAY'S DEPOSIT RATE CHANGES
BNZ raised its 18 month rate by +30 bps to 3.60%. SBS Bank did not offer any term deposit changes.
THE EV PUSH
The Energy Efficiency and Conservation Authority has funding of $4 mln in 2016/17, with up to $6 mln available in future years, in a new public initiative aimed at doubling the number of electric vehicles on our roads each year to reach 64,000 by 2021.
REAL PRODUCERS NOT COMPLAINING
Local manufacturers are in good heart, and hiring (despite the "high dollar") is up. BusinessNZ's PMI index for July is 55.8 and strongly expansionary, even if a whisker lower than for June. The growth in factory jobs was the fifth consecutive monthly increase and the highest for this aspect since October 2014.
ON THE GROUND DATA STILL IMPRESSES
The June quarter retail data out today impressed many. Westpac said: "Retail spending surged in the June quarter with gains spread across sectors and regions. Low inflation and low interest rates are helping households' budgets to stretch further. Spending has also been boosted by the strength in tourist arrivals and population growth. There have been stark divergences in spending across the regions over the past few years, with strength in Auckland, a leveling off in Canterbury, and not much at all happening in Wellington."
POPULATION GROWTH ALSO 'IMPRESSES'
Data out today is challenging some long held narratives about an aging population in New Zealand. If growth continues at this rate, we may reach 5 million in just 2 or 3 years.
BANKS GET MORE TIME
The Reserve Bank is deferring the start of the proposed changes to investor loan-to-value restrictions (LVRs) nationwide from 1 September to 1 October 2016, based on feedback from the banking industry from its recent consultation on the proposals.
LINKERS POPULAR
Today's September 2035 Government inflation linked bond tender saw yields plummet to 1.56% from 1.85% previously. The coverage ratio spiked up to 2.2 times.
ONE DOWN, ONE TO GO
Silver Fern Farms got over 80% support from 62% of their farmer shareholders today for their tie up with Shanghai Maling and now only need OIO approval to complete the deal.
SWAP RATES RISE & STEPEN
Having digested the RBNZ moves, the swaps market today rose by +1 bps for the two year, and +5 for the ten year. NZ swap rates are here. The 90-day bank bill rate on th eother hand slipped -1 bp to 2.22%.
NZ DOLLAR WEAKER
The currency market digestion has pushed the NZD slightly lower. It is now at 71.9 USc, 93.7 AUc, and 64.6 euro cents. The TWI-5 is now at 75.2, which counts as about a ½c fall. Check our real-time charts here.
You can now see an animation of this chart. Click on it, or click here.