A review of things you need to know before you go home on Tuesday; bad time to buy, Heartland profit up, ANZ down, birth rate very low, hedge funds seek gold alone, swaps and NZD unchanged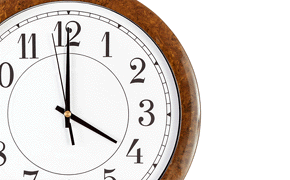 Here are the key things you need to know before you leave work today.
TODAY'S MORTGAGE RATE CHANGES
No changes to report today.
TODAY'S DEPOSIT RATE CHANGES
No changes here either.
HIGHER PRICES = BAD TIME TO BUY
ASB's quarterly housing confidence survey reported a sharp fall in July as more people think it's a bad time to buy a house. But they also think prices will keep rising.
HEARTLAND BANK ANNUAL PROFIT UP +12%
Heartland Bank posted a +12% rise in June year profit to $54.2 million, and is forecasting a profit rise of between +5% and +11% to something between $57 million and $60 million for the June 2017 year. The bank says its cost to income ratio fell to 44% from 47%, and return on equity rose to 11.1% from 10.4%. Net finance receivables increased by $252 million, or 9%, to $3.1 billion. Motor vehicle lending increased by $66.6 million, or 10%, and Heartland's grew reverse mortgages by $27.4 million, or 8%, in New Zealand, and A$38.6 million, or 10%, in Australia. Combined, this was $39.1 million growth after foreign exchange translation. Heartland also continues to seek acquisition opportunities.
MARGINS UP, PROFITS DOWN
ANZ, New Zealand's biggest bank posted a profit fall of -9% in the nine-months to June 30 due to rising bad debts and a software charge. Their net interest income rose.
A LOW NATURAL INCREASE
The June 2016 birth rate of 12.69 per 1000 population ends the tiny spike we saw over the past year. At this rate we are matching the slowest birth rate we have ever had. (25 years ago, the birth rate was 17.9 per 1000 population and it has been declining ever since.)
IN REVERSE
New car sales in Australia fell in July after a strongish June, official data shows. The fall was driven by passenger vehicles, while rises were recorded in SUVs and other vehicle types.
GOLD'S BRIEF GLOW
Apart from a sharp jump in buying by ETFs, the demand for gold was very soft in Q2 2015, according to the quarterly report from the Gold Council. (They talked up the overall rise, but the detail shows it was all concentrated in the speculative plays by hedge funds.) Gold supply is rising which is also helping keep a lid on price gains.
A SERIOUS CRISIS
The Aussie dairy industry is in serious trouble, much more so than here. In fact some farmers are selling their cows for slaughter, others just walking off their farms. The Australian government is calling out dairy giant Murray Goulburn for its sharp cut in the price it is paying its suppliers - and as Fonterra Australia followed MG, it is likely they will come in for scrutiny also. It is not that MG was creaming it either; losses were mounting dangerously before the farm gate price cut.
THE PRESSURE BUILDS
Earlier today we reported that some Australian government MPs may cross the floor and support a major inquiry into bank behaviour. This afternoon, two have indicated they will. And a senior National Party coalition member and deputy Prime Minister is also in favour.
SWAP RATES STEEPER
Swap rates for most terms are unchanged today although the 10yr is up +2 bps. NZ swap rates are here. The 90-day bank bill rate on the other hand fell -2 bps to 2.21%.
NZ DOLLAR STABLE
The Kiwi dollar is still in the range we have had over the past 8 weeks. It is now at 72.2 USc, 94.1 AUc, and 64.5 euro cents. We are currently just on 56 UKp which is almost at its all-time record high reached on July 9. The TWI-5 is still at 75.3. Check our real-time charts here.
You can now see an animation of this chart. Click on it, or click here.