We look back on a big, successful year and reveal our most popular stories; announce expanded coverage for 2017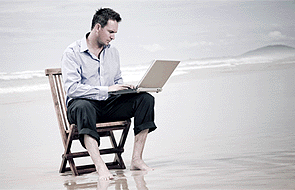 2016 has been another big year for us.
We delivered almost 3,400 original stories from our team of journalists and contributors.
We were visited by more than 1.7 million "unique readers" who dialed up six million sessions reading almost 15 million pages of content.
Actually our 'unique reader' data is by IP address so it probably double counts readers who access our content using multiple devices.
But it is still a good proportion of New Zealand's online adult population and more than half of them came at least once in the year to use our content and resources.
This year has seen another strong rise in Property related content which is perhaps not too surprising given it is the dominant economic sector in our economy. But we also had strong rises in our Bonds and our Insurance section. Our Insurance coverage was award winning in 2016. (Jenee Tibshraeny won the ICNZ award for her overall coverage, and Diana Clement was runner up for her investigation of the issues at Youi in the same awards. ICNZ were brave to make these awards because our coverage was not always positive to ICNZ members, so that shows real maturity for ICNZ.)
You also might find that reading our site on your mobile device is now a little easier. I would love some feedback on how this works for you.
We appreciate your support of our live-and-free service, and we wish everyone Happy Holidays and good weather where ever you are.
Although most of our staff are taking a break as well, we will have daily updates and some unique content in our regular style.
International financial markets may get 'interesting' in January and we will be covering that and what it means for New Zealand.
And we will be back in 2017 with our full team, which will include new columnists, and will see the return of the talented Alex Tarrant who until December was a senior reporter of big business deals in London. He will be back in Wellington full time for us in 2017, expanding our coverage in election year.
In the meantime, here are the fifteen stories that readers read the most in 2016:
#15. Our February report signaling clampdowns that will affect the appetite for Auckland housing by offshore Chinese buyers
https://www.interest.co.nz/property/80020/big-brother-casting-long-shadow-over-aucklands-housing-market-chinese-investors
#14. Our late November report of major changes in the outcomes at Auckland housing auctions
https://www.interest.co.nz/property/84683/many-homes-being-passed-no-bids-barfoot-thompsons-latest-auctions
#13. Greg Ninness's November opinion that the Auckland housing market is at a major turning point
https://www.interest.co.nz/opinion/84616/greg-ninness-sees-growing-evidence-auckland%E2%80%99s-housing-market-could-be-major-turning
#12. Our March Home Loan Affordability report
https://www.interest.co.nz/property/80734/home-loan-affordability-report-house-prices-increasing-so-much-auckland-they-risk
#11. Jenee Tibshraeny's interview with Martin Hawes on how to make money from money rather than property
https://www.interest.co.nz/personal-finance/82999/martin-hawes-how-make-money-money-rather-property
#10. One of Bernard Hickey's assessments of whether you should fix or float
https://www.interest.co.nz/opinion/79133/bernard-hickey-looks-whether-fix-or-float-and-how-long-fix-after-reserve-bank-says-it
#9. Our live blog of the results in the US presidential election
https://www.interest.co.nz/news/84488/action-it-unfolds-us-presidential-election
#8. Our April report of fast rising house prices (despite low sales volumes)
https://www.interest.co.nz/property/81015/reinzs-median-house-price-smashed-all-records-many-parts-country-last-month
#7. Our Feburary report signaling a sharp fall-off in real estate sales volumes
https://www.interest.co.nz/property/79956/downturn-hits-auckland-housing-market-prices-and-sales-volumes-falling-substantially
#6. Greg Ninness's interview with Olly Newland warning of serious issues in the Auckland housing market
https://www.interest.co.nz/property/81268/warning-bells-are-well-and-truly-ringing-no-one-listening-says-veteran-property
#5. Our report on ANZ's tightening of lending criteria for property investors
https://www.interest.co.nz/news/81953/anz-tightens-lending-criteria-rental-propery-investors-lowers-maximum-lvr-levels-stops
#4. Bernard Hickey's report on the paper by Peter Philips and Ryan Greenwood-McGrevy on Auckland's housing bubble
https://www.interest.co.nz/property/80676/yale-econometrics-professor-tipped-win-nobel-prize-writes-paper-saying-auckland
#3. Bernard Hickey's report on the RBNZ clampdown on investor LVR limits
https://www.interest.co.nz/news/82658/rbnz-acts-urgently-tighten-lending-investors-proposes-60-lvr-limit-rental-property
#2. Diana Clement's followup on the Youi issues
https://www.interest.co.nz/insurance/80813/youi-firing-line-current-and-former-employees-detail-explosive-claims-about-culture
#1. Diana Clement's detailed investigation of insurer Youi's very questionable business practices
https://www.interest.co.nz/insurance/80690/major-investigation-diana-clement-talks-youi-customers-ex-employees-about-insurer
To be in our top 15, a story had to be read almost 8,500 times. Our top story was read more than 33,000 times.
Interestingly, our #1 story for 2016 was only our 16th most popular page. It was well below the 576,000 people who used our mortgage rate page over the year (and the total views were much more than that of course because readers kept coming back for updates).
Enjoy your holiday break. See you again in 2017.