No possibility of govt legislating before election for 'technical' changes to Reserve Bank operations stemming from Treasury review, PM English says; Joyce requests review on OCR committee, Bank legislation overview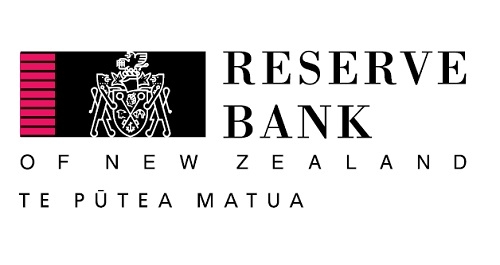 There is "no possibility" any proposed changes from a government review of how the Reserve Bank operates will be legislated for before the 23 September election due to the amount of law changes already in the pipeline, Prime Minister Bill English says.
Finance Minister Steven Joyce has asked Treasury to look at "a couple of issues" regarding how the RBNZ operates, a spokeswoman for Joyce told interest.co.nz, after English said at his weekly post-cabinet press conference that Treasury was looking into a number of "technical" changes.
These were on the Bank's governance and whether the government should formalise a committee structure within the Bank for OCR decisions, as the Bank already operates an informal committee structure, Joyce's spokeswoman said.
The review is also set to look at whether the Bank should be responsible for reviewing its own legislation.
"Treasury have contracted [State Services Commissioner] Iain Rennie to do some preparatory work for them on the Bank governance and committee decision making matters – prior to preparing some policy advice for the Minister," the spokeswoman said.
Meanwhile, English hinted Treasury might look at whether a rate-setting committee could include non-Reserve Bank personal. That would be a matter for the review, he said.
It was reported on Saturday that Joyce had requested work on the merits of a rate setting panel. The Reserve Bank Governor has sole responsibility for setting the OCR, although current governor Graeme Wheeler has introduced an informal internal committee for OCR decisions.
The move by the government came as Labour announced it would introduce a change for the OCR to be set by a committee comprising four Reserve Bank staff (Governor, two deputies and chief economist) and three external members. Labour would also give Treasury a non-voting seat on the committee.
Speaking to media at his post cabinet press conference Monday, English said the discussion from here was "whether the legislation should reflect the practice."
"There are some other issues they're looking at…of a fairly technical nature," English said. No significant changes in how monetary policy worked were being suggested, "because the recent evidence is that the policy's underpinned a pretty strongly growing economy and we wouldn't want to mess around with it."
Meanwhile, regarding advice from Treasury in 2012 that government should look at shifting to a rate-setting committee process, English said that at the time there were higher priorities around managing the economy.
Labour on Monday also suggested that the Reserve Bank Act should be altered to include 'full employment' as a formal goal for monetary policy alongside the Bank's existing price stability target.