RBNZ asks for 'theoretical and empirical papers' on housing, household debt and policy ahead of December conference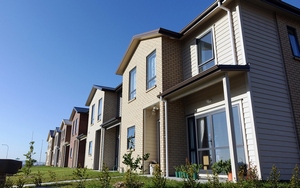 The Reserve Bank is calling for input into a conference on housing, household debt and policy it's to host in December.
"High house prices and modest income growth create significant tensions and distributional issues across generations. Elevated household debt and high house prices, combined with subdued inflation outcomes, also pose a challenge for both monetary and macro-prudential policy," the Reserve Bank says.
"We invite submission of theoretical and empirical papers that explore the dynamics of housing markets and household debt; the implications of housing cycles for the macro economy; and the consequences of those dynamics for monetary and macro-prudential policy."
The central bank and prudential regulator suggests questions of interest could include;
What drives residential investment and household mortgage choice?
How do developments in house prices affect economic inequality?
How do housing market dynamics influence consumption and saving behaviour?
How does household debt and/or leverage affect mortgage default risk and financial stability?
How does household debt influence the transmission of monetary policy?
What is the optimal mix of monetary, macro-prudential and other policies?
And should distributional considerations influence monetary and macro-prudential policymaking? 
The keynote speakers are scheduled to be Christopher Carroll from Johns Hopkins University, Greg Kaplan of the University of Chicago, and Dirk Krueger from the University of Pennsylvania.
The conference is scheduled to be held at the Reserve Bank on December 11 and 12. Those wanting to submit a paper are asked to do so by August 1 to conference2017@rbnz.govt.nz.