A review of things you need to know before you go home Wednesday; Sovereign unwanted?, latest foreign house buyer figures, Truckometer weak, more REA penalties, a low emissions economy review, swaps unchanged, NZD lower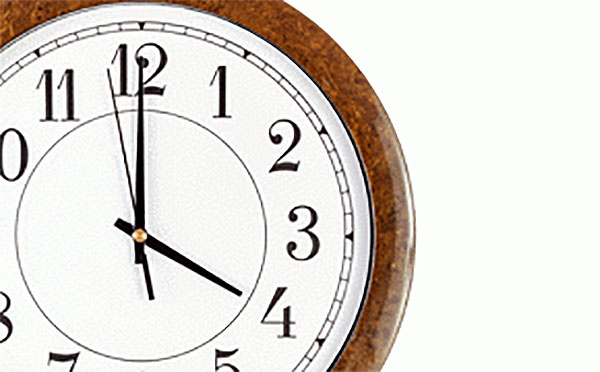 Here are the key things you need to know before you leave work today.
MORTGAGE RATE CHANGES
No changes to report today.
DEPOSIT RATE CHANGES
Nothing here either.
SELLING UP?
CBA announced today that it is looking at selling local life insurer Sovereign.
LATEST FOREIGN HOUSE BUYER FIGURES
Newly released figures for April to June 2017 show that property transfers involving overseas tax resident buyers and sellers are at the same levels as the previous quarter, says Land Information Minister Mark Mitchell. "This latest report continues to show that 3% of all property transfers involved overseas tax resident buyers. Three percent also involved overseas tax resident sellers – proportions similar to previous quarters," Mitchell said.  
BLAME THE WEATHER?
The ANZ Truckometer indexes were weak in July, though looking through the monthly noise, continue to signal a strong economy. The Heavy Traffic Index fell -5.5% in the month although they are still +4.0% higher than a year go, while the Light Traffic Index fell -2.2% m/m but this one is now only +1.0% higher than a year ago. ANZ reckons the sharp monthly fall in the Heavy Traffic Index likely reflects unusually dire weather over July.
ANOTHER RE FIRM HIT WITH BIG PENALTY
A Hamilton Ray White real estate agency has been fined over $1 mln for price fixing. This is just the latest in a series of these prosecutions that takes the total imposed to over $19 mln.
YOU READY? HAVE YOUR SAY
Moving towards a low-emissions economy will require significant changes for New Zealand businesses and households. The Productivity Commission today published an issues paper for its inquiry into that transition and the expected impacts.
JUST LIKE US?
Inflation in China is moderating a little. Data out today shows the annual rate of increase in their CPI was +1.4% in the year to July, which is impressively low for an economy growing at +6.9%. Both numbers suffer cred issues given they are released far faster there than for any other large (or small) economy. But all the same, the detail on their CPI shows a strikingly similar pattern to our own CPI changes - non-tradable services are rising much faster than tradables. And the cost of electronics and related services is falling. Food is down -0.7% over the year. But healthcare, transport and education are all sharply higher, just like in New Zealand. And Chinese producer prices are up +5.5% year on year. The key feature here is that the rate of growth has stopped falling.
NOT DEAD YET
Remarkably, all eight state and territories in Australia experienced growth in owner occupier loans for new dwellings during June 2017. The number of loans for new homes rose by +8.6% during June 2017 compared with the same month a year ago – the ninth of the last 12 where it has grown. Values for this new home buying was up +12.6% on the same basis. But is is lending for existing homes that is really weak; those were lower in both number and dollar terms. And they represent 85% of the total Aussie home loan market.
THE AUSSIE BOND MARKET
For anyone who wants to understand the Australian fixed income markets and how they have changed since the GFC, you should read this. Interestingly, the bank's role in intermediating these markets is declining, not rising as you might expect. Graph 8 is also unexpected in that it shows a very significant shift into reliance on local deposits at banks. Anyone know of a similar overall review in New Zealand?
WHOLESALE RATES ON HOLD
Local swap rates are little changed today, despite the modest rises on Wall Street preceding our market. However, rates for terms of three to seven years are softer by -1 bp. The 90 day bank bill rate is unchanged at 1.95%.
NZ DOLLAR SLIPS
The NZD has fallen another ½c and is now at 73.1 USc. On the cross rates we are holding and are now at 93 AUc and at 62.3 euro cents. The TWI-5 is at 75.8. The bitcoin price got up to a high of US$3,532 in the past 24 hours but it has settled back to about the same level it was at this time yesterday, now at US$3,397, only a -1.1% slip on the day.
You can now see an animation of this chart. Click on it, or click here.