A review of things you need to know before you go home Monday; NZCU South changes TD rates, PSI still strong, population younger, retail sales jump, Narev's time limit, swaps up, NZD up, bitcoin leaps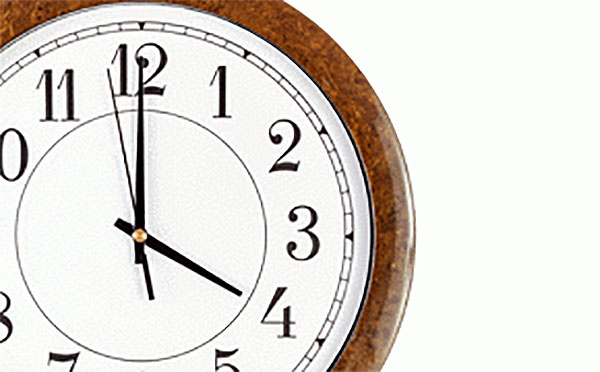 Here are the key things you need to know before you leave work today.
MORTGAGE RATE CHANGES
To changes today.
DEPOSIT RATE CHANGES
NZCU South reduced their 6 months rate by -25 bps, but increased their nine month rate by +20 bps to 3.70%.
UNDAUNTED
The Performance of Services Index (PSI) eased a couple of points in July to 56.0 from 58.3 in June. Although this is still a high level it does suggest service sector growth cooled somewhat in July. However, the key 'new business' subsector is still sky-high at over 60 where it has been for the past three months and for all but one month in 2017. By any measure, this sector is in fine form, undaunted by some gloomy weather in parts of the country.
A BETTER BALANCE?
NZ's population is up by almost +390,000 in just five years, up +100,500 in the last year alone. Net migration fueled population growth takes NZ's resident population to 4.79 mln at June with biggest growth coming in 15-39 age group. In fact, that surge, along with a similar (and surprising) bounce in the under 15yr olds, is helping drive down our average age. It is now 37.0 yrs, down from 37.6 yrs in 2013 when it reached its peak. Oddly, it is our male population getting younger, quickly. The average age for males is now only 35.6 yrs, whereas the average age for females is still going up and now at 38.3 yrs. A younger average age means we will be able to afford our social benefits (especially the universal pension) for slightly longer. The working age population grew by +75,800 in the last year, while the population for those over 65 grew by a stable +24,600. Without this population age trend, the political rhetoric would be all about the unsustainability of NZ Super.
BIG SPENDERS
The value of total all retail sales was $21.3 bln in the June 2017 quarter, up +6.7% of +$1.3 bln from the June 2016 quarter. That impressive gain was helped along by both the World Masters Games and the Lions rugby tour and the extra visitors they brought (+28,000 and +23,000 respectively). the accommodation, food and beverage industries all got impressive gains. This June 2017 quarter data might make the equivalent 2018 data look a bit sheepish however, unless we have something up our sleeve for Autumn next year.
MORE, PLEASE
Heartland Bank today announced very strong earnings (which incidentally are better than those reported by any of SBS Bank, TSB Bank, or the Co-operative Bank, and more than half those of Kiwibank which seems to be declining), and also signaled to will be seeking more bond finance from the wholesale and retail markets. There is no indication yet of the size of their offer, but it will likely all be revealed before the end of the month.
OUT !
The Kiwi CEO of Australia's largest bank, CBA, Ian Narev, has been told by his board that he will be retiring as at June 2018. Actually, that will end the normal term for a CBA CEO. (It is a longer tenure than for Ralph Norris.) But there is no doubt a series of reputation issues at the bank was behind today's signaling. Since he started at CBA in that role in December 2011, profits have risen almost +50% from AU$6.8 bln to AU$9.9 bln, a AU$3.1 bln rise. Before he leaves, that result may hit more than AU$10 bln. Also at record levels are customer satisfaction, with customer dissatisfaction at record lows, handily beating all their main rivals.
THE AUSTRALIAN KIWI PROBLEM
Kiwis are popping up all over the place in Aussie politics. That is a problem for them because their Constitution says you can't be elected to almost any office if you hold dual citizenship. And New Zealand's citizenship laws are a problem because you can't actually renounce New Zealand citizenship. You are if you are born here. Or at some time in the past, you are if your father was born here. This is a problem for today because the deputy Prime Minister of Australia, Barnaby Joyce, had a father born in New Zealand. The whole Aussie rule is farcical, but it is their rule. The recent focus on it has caused many politicians to have to quit. Joyce may be the next.
'WE'VE GOT OUR EYE ON YOU'
The Commerce Commission is targeting telecommunication companies. Today they sent warning letters to four of them about specific conduct that the Commission considers breached the Fair Trading Act. Letters have been sent to MyRepublic, Two Degrees, Spark, and Vodafone. Different issues relate to each of them. The letters follow the Commission's announcement that retail telecommunications will be an organisation-wide priority for the Commission in the 2017/18 year.
WHOLESALE RATES FIRM
Local swap rates took a different track to the declines we saw on Wall Street at the end of last week. We are up +1 bps across the board. However these moves have not steepened the rate curve any. The 90 day bank bill rate is also up by +1 bp to 1.96%.
NZ DOLLAR ALSO FIRMER
The Kiwi dollar is up slightly from this time on Friday, but almost all of that firmess came over the weekend. It is now at 73.1 USc. On the cross rates we are also unchanged at 92.5 AUc and at 61.8 euro cents. The TWI-5 is up and just over 75.5. The bitcoin price is up in the clouds, up +20% over the weekend at US$4,128 and a stunning new record high.
You can now see an animation of this chart. Click on it, or click here.