A review of things you need to know before you go home Thursday; ANZ cuts TD rates, business confidence solid, mortgage growth slows sharply, business debt growth low, swaps rise, NZD falls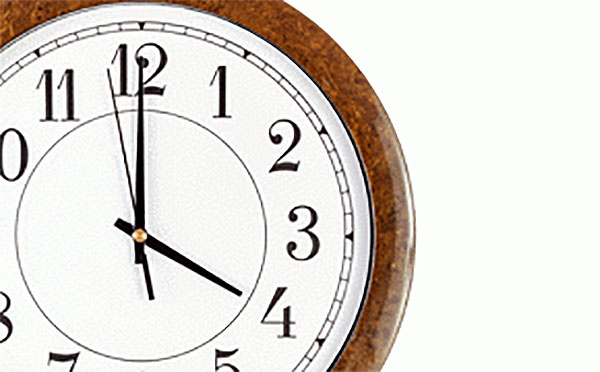 Here are the key things you need to know before you leave work today.
MORTGAGE RATE CHANGES
No changes to report today.
DEPOSIT RATE CHANGES
ANZ followed its main rivals, cutting -10 bps from all its offer terms of 18 months and longer. Term PIE rates were similarly trimmed.
'A SOLID PLATFORM'
The votes are in and optimists continue to outnumber pessimists. Business confidence was largely unchanged in August compared to last month; the headline was down a tad but seasonally adjusted estimates were up. Activity, employment and investment expectations all remain at healthy levels and consistent with good GDP growth. Inflation indicators softened.
CAN'T BORROW FOR HOUSES, WILL BORROW FOR CONSUMER ITEMS
Housing debt growth is slowing fast. It grew at its slowest pace in three years in July at only +$445 mln from June. That is a long way down from the over +$2 bln in-a-month in May 2016. Going the other way is the growth of consumer debt that was up +$56 mln in the month and up +6.8% year-on-year, its fastest pace since a brief spike at the end of 2014. Prior to that you have to go back to pre-GFC times for similar growth.
BUSINESSES SHOW LOW DEBT APPETITE
Lending to businesses fell by more than -$750 mln in July from June, a relatively rare occurrence. In the past five years (60 months) that has happened on only 16 occasions. Year on year growth is now down to +5.7%, its slowest pace since September 2015. Borrowing in the agricultural sector is relatively slow as well, but this is not new. Most debt goes on in the May to August period and this year is little different. However year-on-year the growth is just +2.9%, and it has been under +3% continuously since March, and under +4% continuously since September last year. Having said that, total rural debt is now over $60 bln.
SHIFTING BALANCES
The balances we have in term deposits is now $166.4 bln as at the end of July, a +4.3% rise in a year. Some of that may be because we are switching out of interest-bearing savings accounts which went down by -3.7% to $85.0 bln. Our balances in transaction accounts which don't earn any interest rose by +4.1% to $64.8 bln. All this data was released by the RBNZ today in their S40 series.
KING KIWISAVER?
For readers interested in KiwiSaver, a report by David Chapin is out today surveying 29 of them. He makes some interesting points, and points out some key movers.
GOING BOTH WAYS
Data out in China today painted a picture of a dour factory sector that is actually improving, and a vibrant service sector that is actually slipping quite a bit. The slippage in their service sector puts expansion there at its lowest level in a year.
BUILDERS LAMENT
Get the price of land wrong and affordabile housing is tough to build and supply. At AU$253,525 per vacant lot, (NZ$280,000) the price of residential land in Australia has stretched to yet another record high according to the latest edition of the HIA-CoreLogic Residential Land Report published today. Based on sales during the March 2017 quarter, the pace of annual residential land price growth was strongest in Melbourne (+16.6%), followed by Sydney (+11.1%) and Adelaide (+7.4%). Price pressures were a little more modest in Brisbane (+3.6%) and Perth (+2.7%) over the same period. Hobart was the only one of the six capital cities features in the report to experience a reduction in land prices over this period (-8.0%).
GROWTH OPPORTUNITY?
And staying in Australia, the head of their sovereign fund, The Future Fund, suggested today they could possibly start managing money on behalf of superannuation funds. However, he said that the money would have to be managed separately as the Future Fund is "legally a sovereign fund and, therefore, we cannot mix private monies into it". Is Adrian Orr and the NZ Super Fund up for managing some KiwiSaver funds? Given their great long term performance, that would certainly benefit many schemes here that have a long term focus.
WHOLESALE RATES RISE
Swap rates have risen again today and the curve has steepened. The two year is up +1 bp, the five year is up +3 bps, and the ten year is up +4 bps. The 90 day bank bill rate slipped -1 bp to 1.96%.
NZ DOLLAR FALLS
The NZD is lower at 71.7 USc. On the cross rates we are also lower however again at 90.4 AUc and at 60.4 euro cents. The TWI-5 is down -0.5 at 74.1. The bitcoin price is holding its new higher level today, consolidating at US$4,667 and just a fraction lower than at this time yesterday.
You can now see an animation of this chart. Click on it, or click here.