A review of things you need to know before you go home Tuesday: a TD reduction, growth momentum rolls on, tourist accommodation demand holds, NZ ranking slips, AU business confidence down, swaps & NZD firm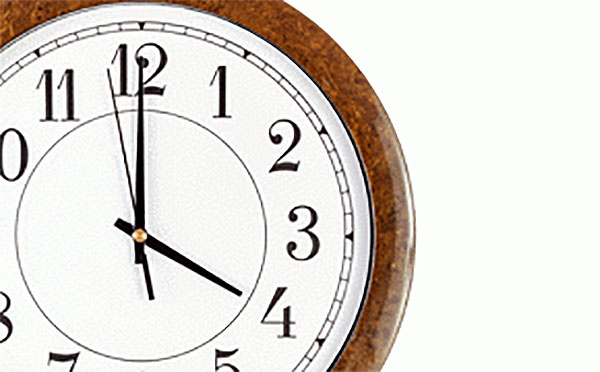 Here are the key things you need to know before you leave work today.
MORTGAGE RATE CHANGES
No changes to report here.
DEPOSIT RATE CHANGES
NZCU Baywide has reduced some TD rates for terms 6 months to 2 years, by between -5 and -20 bps.
THE MOMENTUM CONTINUES I
ANZ's GDP proxy, their Truckometer index has bounced back up in August, indicating the Q3 growth level will be maintaining its momentum. The Heavy Truck Index is up +6.2% year-on-year. (They say the July slowness was more a reflection of weather disruption than the economy losing steam.) Stats NZ will be publishing is Q2 GDP data on Thursday, September 21, a date Stats NZ set well before anyone knew the election date.
THE MOMENTUM CONTINUES II
Also showing a pretty consistent improvement since 2012 is the BusinessNZ Economic Conditions index. This index tracks 33 economic indicators including GDP, export volumes, commodity prices, inflation, debt and business and consumer confidence. It is now at +15 for the September 2017 quarter, up +4 on the last quarter, and up +5 on a year ago.
TOURIST ACCOMMODATION DEMAND EDGES UP
There were 39 mln guest nights spent in short-term commercial accommodation in the year ended July 2017, an increase of +1.4% on the previous July year, Stats NZ said today. Motels benefited the most from an increase in international guest nights. International visitors spent +13.9% more nights in motels in July 2017 than in July 2016. Motel international guest nights have now been increasing for two years when compared with the same month of the previous year. The Bay of Plenty has been the notable winner.
GOOD INTENTIONS, BAD OUTCOMES?
Today, the Labour Party announced a promise to boost state radio and television services, promising another $38 mln for public news. It is a move that will hasten the crowding out private news services (like ours?) which require commercial funding. It is likely to drive private news further down the path of triviality. "In depth" reporting is expensive and will become the domain of public institutions (and be captured by the usual suspects).
LOSING OUR MANTLE
New Zealand has slipped from third to 10th in the Frank Knight Global House Price Index growth, in their latest Q2 review. Meanwhile Australia has risen from 20th in the March quarter to 11th now. We have both been beaten by a rising number of other countries with accelerating house price growth: Iceland, Hong Kong, Malta, Canada, the Czech Republic, Turkey, Estonia, Hungary, and India. (India has 280 mln households, but only 200 mln homes, so this basic discrepancy will drive global resources for years to come, even as China also continues to urbanise.)
SURPRISE FALL
After a good jump in July, the respected NAB Australian business confidence survey has taken a jolt lower in August. This index fell from a score of +12 to one of +5, and that puts it below its long run average for the first time in over a year.
A FAMOUS HOLD-OUT GIVES UP
If you have been a reader here for a few years, you will remember this story. It has finally been resolved.
WHOLESALE RATES EDGE UP AGAIN
Local swap rates are a little higher again today, with all terms of 3 years up by +1 bp. The 90 day bank bill rate is unchanged 1.94%.
NZ DOLLAR HIGHER
The NZD is slightly higher that at this time yesterday at 72.4 USc. On the cross rates we are also marginally higher at 90.5 AUc and at 60.6 euro cents. The TWI-5 is now at 74.4. The bitcoin price has slipped a bit over -1% to US$4,238 in the past 24 hours, basically holding despite reports the Chinese will ban trading in cryptocurrencies (after banning ICOs), and Finland's central bank praising bitcoin. Bitcoin's high was US$4,951 on Friday, September 1, 2017, so it is down -14.4% since then.
You can now see an animation of this chart. Click on it, or click here.