A review of things you need to know before you go home Wednesday; trucks slow down, tourist accommodation growth slows, inside trader accused, infant formula pushback, swaps down, NZD bumps up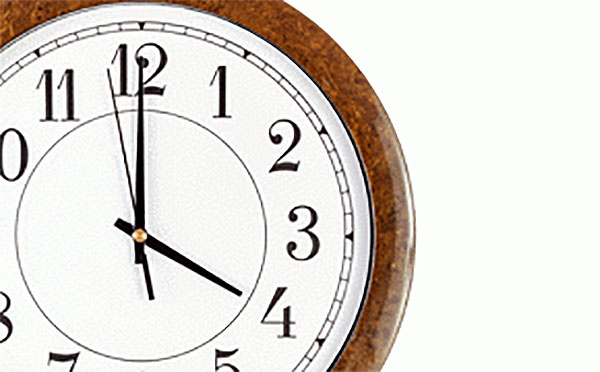 Here are the key things you need to know before you leave work today.
MORTGAGE RATE CHANGES
No changes to report here.
DEPOSIT RATE CHANGES
None here either.
HITTING A POTHOLE
ANZ's Truckometer series showed some signs of weakness in September for the first time in a while. They noted: "The ANZ Truckometer indexes fell modestly in September. The Heavy Traffic Index fell 1.5% (seasonally adjusted), while the Light Traffic Index dipped 0.1% m/m (charts are 3-month average). The Heavy Traffic Index has flattened off and suggests GDP growth was weak in Q3. The GDP data is released near Christmas. This is consistent with softer construction and housing, key pro-cyclical parts of the economy. The good news is that rejuvenated economic drivers are on the horizon, but that horizon is still a way off and there is an election-related uncertainty pothole in the meantime."
FLAT-LINING
For the year ended August, 39 mln guest nights were spent in short-term commercial accommodation, an increase of +1.1 mln on the previous August year. This August, a fall in domestic guest nights in the North Island caused a relatively flat month for tourist accommodation, meaning they were -0.3% lower than August 2016. This data does not measure the fast-growing Airbnb sector.
MIGRANT INFLUENCE
A new update from Australia shows there were 605,200 people in their resident population at the end of 2016 who were born in New Zealand, or 2.5% of their total population. (For some reason I thought it would be more than that.) The same data shows that 5.0% of the Aussie population was born in the UK, 2.2% were born in China, and 1.9% were born in India. In total 28.5% of Australia's estimated resident population (6.9 mln people) was born overseas. (The equivalent NZ data is only from the 2013 Census and back then our proportion was 25.2%. Of our population, 5.4% was born in the UK, 2.2% were born in China, and 1.6% were born in Australia.)
INSIDER TRADING
The FMA has filed criminal charges against an individual in the Auckland District Court alleging insider trading in contravention of the Securities Markets Act 1988. The charges relate to trading in shares of VMob Group Limited, which now trades as Plexure Group Limited (NZX: PLX). The individual was formerly engaged in a senior role in the company.
BABY HEALTH VS MARKETING
Tension is brewing between public health officials and the infant milk formula business. WHO officials see breastfeeding rates falling sharply at the same time the marketing of infant formula is rising sharply, and they don't see this as a healthy thing for newborns under six months. More than half of the global growth in infant formula sales since 2003 has occurred in the "Western Pacific" region.
NAME-AND-SHAME
We have issues relating to borrowers who just walk away from loan obligations. It's is hard on them, but if these defaulters leave the country, there is little our authorties can do. China as a similar issue, but at home. A system to name and shame "deadbeats" who fail to repay their bank loans will be rolled out across China by the end of the year, with anyone who defaults to be blacklisted and have their personal details made public. In many Chinese cities, laolai, or "deadbeat borrowers", are already publicly shamed in a bid to make them repay their loans. Now, the Supreme People's Court, the China Banking Regulatory Commission and the Communist Party's Publicity Department have decided to make this a national policy, the official Xinhua news agency reported on Tuesday. Those who fail to repay a bank loan will be blacklisted, and they will have their name, ID number, photograph, home address and the amount they owe published or announced through various channels – including in newspapers, online, on radio and television, and on screens in buses and public lifts.
WHOLESALE RATES DOWN
Local swap rates were down -1 bp for 2 and 3 years, down -2 bps for all terms longer. The 90 day bank bill rate was unchanged at 1.93%.
NZ DOLLAR BUMP
The NZ dollar jumped +30 bps at 1:30 pm today and is now at just under 71 USc. It is not clear why but it may just be trade orders rather than political events. On the cross rates we are also higher at 90.9 AUc and just over 60 euro cents. These rates are higher than where we started this morning. The TWI-5 is now at 73.6. The bitcoin price is down -2.1% to US$4,748.
You can now see an animation of this chart. Click on it, or click here.