A review of things you need to know before you go home Thursday; BNZ switches TD rates, REINZ reports soggy data, food prices up, confidence 'resilient', bonds priced, swap rates lower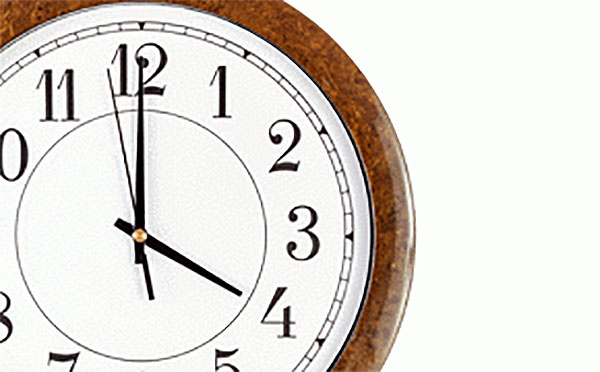 Here are the key things you need to know before you leave work today.
MORTGAGE RATE CHANGES
No changes to report here.
DEPOSIT RATE CHANGES
BNZ has adjusted its short term deposit rates. It has reduced its 9 mth rate to 3.35% by -25 bps from 3.60%. And it has increased its 6 month term deposit rate by +50 bps to 3.60%.
CHURN SLOWS SHARPLY
The REINZ is reporting a soggy spring for the housing market, with September's sales at their lowest level in 6 years. The national median price is now $525,000, just $5,000 more than one year ago. In Auckland, the median price is now $845,000, -$5,000 lower than a year ago. The volume of national sales is down -22% while the Auckland volumes are down a startling -32% from the same month a year ago. We should remember this is all data for the used house market - churn of existing residences. It does not reflect the growth of new houses purchased which rarely are sold through REINZ agents. So while the churn is slowing, there is likely to be normal growth in the number of dwellings. The main impact of slow housing sales, and prices not rising, is on consumer attitudes and willingness to spend. The 'wealth effect' is a powerful behavioural driver.
HIGHER BUTTER PRICES PUSH UP FOOD PRICES
Food prices increased +3.0% in the year to September 2017, Stats NZ said today. This followed a +2.3% increase in the year to August 2017. Butter prices are up a remarkable +59.5% in a year. The dairy category accounts for about 10% of all food items.
RESILIENT
Consumer confidence dipped slightly off a three-year high in October. Neither the softer housing market nor election uncertainty have so far dented consumer optimism, which points to an ongoing decent pace of spending and activity growth. The ANZ-Roy Morgan Consumer Confidence Index eased by -4 points from 129.9 to 126.3 in October, a historically high level. Adjusted for seasonality, the index also fell by -4 points to 129.1. This is still the third highest level in the past three years. (The equivalent survey in Australia has their confidence index at 113.8.)
ELECTION OVER
The Electoral Commission has returned the writ for the 2017 General Election marking the end of the formal election process. Winston Peters has delayed his decision as to which party he will bless to form a new government.
NEW BONDS PRICED
Two signaled retail bond issues have been priced today. Firstly, the $100 mln Auckland Airport bond interest rate will be 3.64%, which reflects a margin of +0.82% over the underlying swap rate. These bonds will be issued on 17 October 2017 and will mature on 17 April 2023. The Bank of China NZ$150 mln issue will have a rate of 4.09%, a margin of +1.35% over the five years to mature on 17 October 2022.
JOB CUTS
Otago University has confirmed it will cut 160 full-time support staff jobs. It employs 2,300 full-time staff now.
WEAKER
In Australia, housing finance to purchase existing dwellings was up +8.2% in August from the same month a year ago. But this was a bit unusual. On a 12 month vs 12 month basis, housing finance for existing dwellings was actually lower by -1.6%. The picture is much brighter for the much smaller housing construction sector, and even brighter again for finance to purchase new houses. Incentives for first home buyers in NSW and Victoria kept these areas positive, but of course at the taxpayers expense.
BIG CULL
MPI has decided to cull (kill) cows on five farms due to the Mycoplasma bovis outbreak. To prevent further spread of the disease, around 4,000 cattle on 5 of the 7 infected properties will need to be culled and a program put in place to decontaminate the properties and then re-populate the farms. The 2 other properties have had a small number of animals culled already and no cattle remain. The infection was first identified in July, and after thousands of tests has not been found to have spread elsewhere.
WHOLESALE RATES DOWN
Local swap rates were down -1 bp across the whole curve. The 90 day bank bill rate is also -1 bp lower too, to 1.92%. But this is actually the lowest rate for 90 day bank bills since at least 1985 when the RBNZ monitoring began.
NZ DOLLAR HOLDS
The NZ dollar has changed little on the day and is still just under 71 USc. On the cross rates we are also still at 90.9 AUc but now down at 59.8 euro cents as the euro rises in a relief rally over Catalonia. The TWI-5 is still at 73.6. The bitcoin price is up +2% to US$4,843.
You can now see an animation of this chart. Click on it, or click here.