A review of things you need to know before you go home Monday; new calculator, new deposit analysis, services expansion cools, median multiples dip, China inflation puzzle, swaps slip, NZD up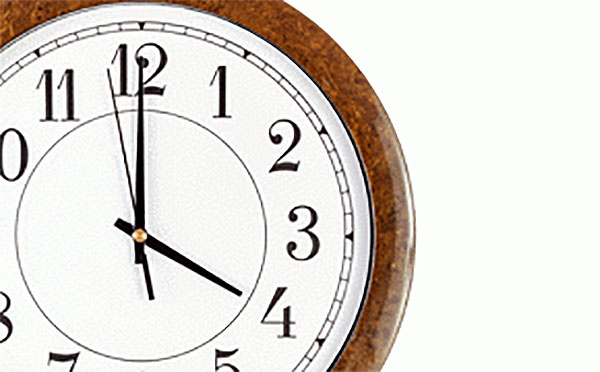 Here are the key things you need to know before you leave work today.
MORTGAGE RATE CHANGES
No rate changes today. But you should note that we have released a new Break-Fee estimator (calculator). This one estimates the likely cost depending on each bank's published method and their fees.
DEPOSIT RATE CHANGES
No changes here today either. But you might be interested to know how much New Zealand households have tied up in bank accounts, and where these funds are parked (transaction accounts, savings accounts, term deposits).
LOWER BUT STRONGLY EXPANDING
The services sector cooled off a tiny bit in September, but it is still recording expansion levels far above its 10 year average. This survey found that 'sales' and 'new order' were the weakest components. Election uncertainty was mentioned as a reason. But having mentioned all those reasons, the index still recorded a strong level of 56 and by any measure that is a healthy expansion.
EASING OFF
We updated our Median Multiple data today for all New Zealand cities and that shows an easing of pressure. This series shows how many times higher median house prices are above average household incomes (before taxes). The range is now a low of 2.6 times in Whanganui, up to 10.8 times on Auckland's North Shore, and 12.7 times in Queenstown. But the track is consistently lower after having reached a peak at the beginning of 2017. Of the 18 cities we monitor, only five have a MM over 6x (although some zones within Auckland and Wellington do too). I think this type of analysis has unnecessary issues but it is a widely referred metric. It is a stock-flow measure. (The home loan affordability measure is a much better metric - a flow-flow measure.)
THE CANADA UPDATE
Remember the fast-rising Canadian real estate market. Well you blinked and it has cooled dramatically. Sales volumes were down -11% from the same month a year ago. Median prices were up +2.8% on the same basis. Vancouver prices have stayed very high despite the regulatory push to try and restrain them. Some Toronto prices are starting to retrace lower however.
UNSUSTAINABLE
Chinese consumer price inflation held on to its slight upward trend in September, rising at a 1.6% pa pace even though this was down slightly from August. But prices are rising much faster for producers. Their Producer sales prices rose +6.9% in September while their input costs rose +8.5%. That track hardly seems sustainable. That difference - costs rising faster than prices - has been going on for more than a year.
COMINGS & GOINGS
Aussie permanent migration in the year to August saw an inflow of 275,600 people, including 152,000 new settlers with the rest being Aussies coming and going permanently. (The detail out today didn't reveal the origins of their migrants, not the destinations of their emigrants.) We have a strong emigrant flow as well.
WHOLESALE RATES DOWN
Local swap rates are down following the Wall Street moves after the lower-than-expected US inflation rate for September. The tow to five year rates are down -1 bp and the ten year rate is down -3 bps. The 90 day bank bill rate is unchanged at 1.93%.
NZ DOLLAR RECOVERS
The NZ dollar up again and now at 71.8 USc. On the cross rates we are holding at 91.1 AUc and up to 60.8 euro cents. The TWI-5 is now at 74.3 and well off the lows of last week. The bitcoin price has taken many people by surprise. Some aren't happy. But after JPMorgan CEO took another swipe at it, it fell $200 - and then it recovered all that. It is back to where it was at this time on Friday at US$5,688.
You can now see an animation of this chart. Click on it, or click here.