A review of things you need to know before you go home Friday; ASB cuts mortgage rates, bitcoin leaps again, butter slides, factories sell more, Auckland the family city, incomes higher than thought, swaps up, bank bills down, NZD slips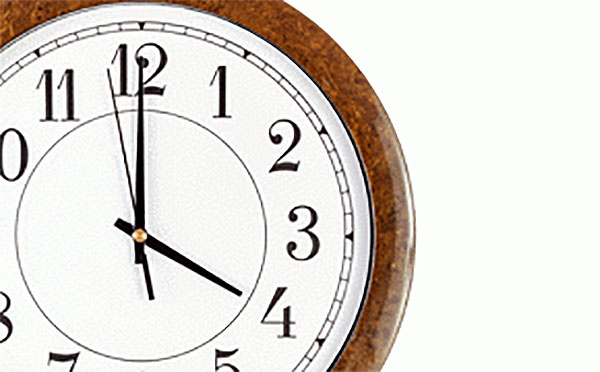 Here are the key things you need to know before you leave work today.
MORTGAGE RATE CHANGES
ASB has lowered most of its fixed mortgage rates, except its hot one year rate which it raised to 4.45%. The reductions for longer terms were all -10 bps. More details here. Sovereign made identical changes.
DEPOSIT RATE CHANGES
We mis-reported yesterday's NZCU Baywide term deposit changes. It was their 18 month rate that rose to 4.15%, and not their 12 month rate as we originally reported.
OF RICE AND TULIPS
Yesterday we [breathlessly] reported that the bitcoin price had touched US$14,100 before falling back. That is old news. Today it rose over US$17,000 but is now at US$16,857 and that is NZ$24,500. Most people have heard of the rice and chessboard fable. Perhaps bitcoin's growth is going down those lines? From January 1, 2015 the bitcoin price started at US$314 and then doubled in 529 days. Then it doubled in 322 days. It doubled again in 44 days, then slowed down to double yet again in 121 days reaching US$5,440 on October 12. It then doubled in 50 days to US$10,860 by December 1, 2017. Seven days later it is up another +70%. Maybe the next doubling will be by Tuesday?
ARBITRAGERS MIA
They may be standing in queues in Paris waiting for more butter supplies to arrive, but butter prices on this side of the world are falling, and quite sharply. Today's USDA review of Oceania pricing reflects a substantial fall, down -22% in nine weeks in USD terms, down -18% in NZD terms. Cheddar cheese is falling too, although not as fast. Commodity SMP and WMP are holding however.
PUSHING AN UPSIDE
Higher sales volumes for chemicals and plastics producers helped lift manufacturing in the September 2017 quarter, Stats NZ reported today. Overall sales volumes rose +8.6% from the same quarter in 2016 although the pace of this gain is less than the +9.4% in the June quarter. This is one of the components for the Q3 GDP result which analysts are expecting a +2.6% outcome, but today's component might give it a lift.
WHERE FAMILIES GATHER
New Zealand is projected to have over 2.2 mln households in 2038, 500,000 more than now, according to a new official update. The medium projections show the country will have more households in every region, city, and in most districts. One interesting view in this data shows Auckland as the 'family' capital of New Zealand. This city has a larger proportion of families than any other, and while that is currently just over 75% of all households, in 20 years time that ratio is expected to only fall to just under 75%. The level is lower everywhere else, and falling much faster. (On the West Coast, families only make up about 62% of households; the NZ average excluding Auckland is 69%.)
INCOMES UNDER-REPORTED
New Zealand's average household incomes were reported lower than they actually are in an error made by Stats NZ. They fixed that error today. Average household income from all sources is actually $107,759 per year, and the median from all sources is $86,392 pa. These numbers are +$5,962 or +6.0% more as at June 2017 than were originally reported. This update means that 'only' 7.4% of people who own houses spend more than 40% of their incomes on housing, and 18.3% of renters do that. (However, those that spend 40% or more of their income on housing generate 100% of the discussion.) Even more interestingly, ten years ago those two numbers were 7.9% and 18.2%. So in fact, housing cost pressure on households has not increased in the last decade.
DEAL ENDS
NZCU Baywide has ended its personal loan 'special'. That 8.9% promotional rate has now reverted to 9.9%.
WHOLESALE RATES UP & DOWN
Swap rates rose +1 bp today for all terms 2 years to 10 years. The 90 day bank bill rate slipped to 1.89% and that is an all-time low.
NZ DOLLAR SLIPS
The NZ dollar is lower at 68.3 USc. On the cross rates we are unchanged at 91 AUc and 58 euro cents. The TWI-5 is now at 71.4. If you normally check the bitcoin price here, look up to para #3 today.
You can now see an animation of this chart. Click on it, or click here.