A review of things you need to know before you go home on Tuesday; TSB hikes 3-yr mortgage rate, Robertson names experts, ANZ cuts international money transfer fees, business confidence and confidence among wealthier consumers low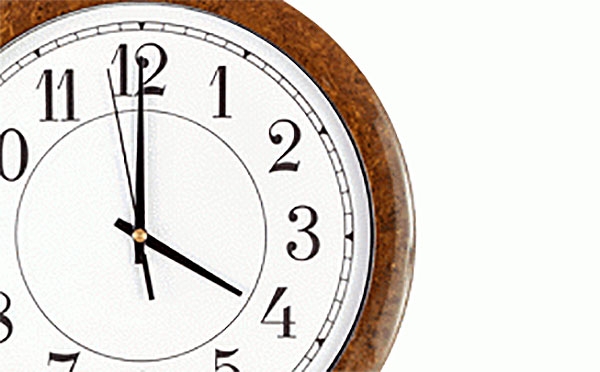 Here are the key things you need to know before you leave work today:
MORTGAGE RATE CHANGES 
TSB has increased its 3-yr Special rate from 4.79% to 5.45%. 
TERM DEPOSIT RATE CHANGES
No changes today. 
PROPERTY, PROPERTY, PROPERTY
Investment in residential buildings, as a share of total investment in New Zealand, is at its highest point since Stats NZ records began in 1972, while plant, machinery, and equipment investment is at a 45-year low. In the year to March, residential building investment made up 32% of total investment, while investment in plant, machinery and equipment made up 19%. Perhaps not surprisingly, Stats NZ figures also show business investment as a percentage of GDP has been flat since around 2010, while residential building investment has soared.
ROBERTSON NAMES ADVISORS FOR FIRST PART OF RBNZ ACT REVIEW
Finance Minister Grant Robertson has named his independent expert advisory panel for phase 1 of the Government's Reserve Bank Act review. It will be chaired by Suzanne Snively, who is a former Reserve Bank director, an economic strategist, professional director and risk management advisor. The other two members are Malcolm Edey, a consulting economist and academic at the University of Sydney, who was previously an Assistant Governor at the Reserve Bank of Australia, and Girol Karacaoglu, who heads the School of Government at Victoria University and used to be Deputy Secretary at the Treasury and CEO of PSIS.
ANZ CUTS INTERNATIONAL MONEY TRANSFER FEES FOR MOBILE USERS
ANZ customers with the goMoney app on their Android devices will now about to transfer money around the world at a discounted rate of $9. For those sending money via the app (or through internet banking) to the Pacific, the rate has been dropped to $7. The mobile money transfer service will be made available to iOS devices early next year. It normally costs $18 to make a transfer via ANZ internet banking and $28 via phone banking or in a branch. There is however a special $9 rate for internet banking transfers to Australia.
BUSINESS CONFIDENCE SUBDUED
Business confidence remains low, even though businesses are slightly more upbeat about their own activity. ANZ's Business Outlook for December shows a net 38% of businesses are pessimistic about the year ahead - a similar portion to in November. It says credit headwinds appear to be easing, but most indicators remain at subdued levels. Pricing indicators are also stable.
BIGGEST DROP IN CONSUMER CONFIDENCE COMES FROM HIGHER INCOME EARNERS
The Westpac's McDermott Miller Consumer Confidence Index has dropped sharply in the December quarter to a below average level. Consumer confidence also dropped in ANZ's December survey released yesterday, but not to a below average level. Westpac says the drop appears to partly be a response to the change of government. It notes the biggest drop was among better off households, while confidence actually rose slightly among lower income households.
RBNZ ISSUES THIRD CONSULTATION PAPER IN CAPITAL ADEQUACY REVIEW
Just in time for Christmas, the Reserve Bank has issued the third consultation paper in its ongoing review of bank capital adequacy requirements. The latest one's on the calculation of risk weighted assets. The Central Bank has also issued a response to public submissions on the definition of capital following an earlier consultation paper. 
'ROBUST PUBLIC FINANCES'
Moody's says Treasury's Half Year Economic and Fiscal Update (criticised for being too upbeat) indicates New Zealand's growth potential is higher than its peers. The ratings agency says: "New Zealand's track record of fiscal prudence provides it significant fiscal policy flexibility, such that it can fund higher spending on families and other social benefits, infrastructure, affordable housing and education while maintaining fiscal surpluses. This supports our assessment of the sovereign's very high fiscal strength."
'STUFFME' STUFFED
The High Court has dismissed NZME and Fairfax's appeal of the Commerce Commission's May decision to decline their merger application. The Court found the Commission was entitled to place significant weight on the prospect of the merger reducing the quality of the work produced by the merged media company. It also upheld the Commission's jurisdiction to consider the impact of a loss of media plurality. Fairfax is best known for owning the news website Stuff, The Dominion Post and The Press, while NZME includes The NZ Herald and Newstalk ZB among others.
GOVT CREATES ROLE FOR TECH LEADER
The Government is looking for a Chief Technology Officer to "drive a forward-looking digital agenda". The Officer will work on issues such as improving digital equality and protecting citizens' rights online. Communications Minister Clare Curran says: "This Government intends to close the digital divides by 2020, and to make ICT the second largest contributor to GDP by 2025. The internet and digital tools are fundamental to us achieving these goals."
WHOLESALE RATES HIGHER
New Zealand swap rates are +2 bps higher across the curve, except for the 1 yr and 10 yr rates, which are up +1 bp. The 90 day bank bill rate is down -1 bp to 1.86%.
NZ DOLLAR STABLE
The NZ dollar is still hovering around the 70 USc mark. On the cross rates it is at 91.5 AUc and 59.5 euro cents. This puts the TWI-5 at 73.0. Bitcoin prices have been range-bound, trading at US$18,761.
You can now see an animation of this chart. Click on it, or click here.